Techspert, the AI-powered expert network connecting businesses with subject matter experts for domain-specific insights, announced today that experienced tech leader, Martin Wilks has joined the company as Chief Technology Officer (CTO).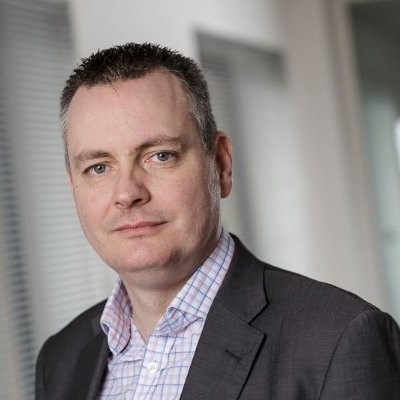 Newly appointed Techspert CTO
Martin Wilks
Techspert, developers of AI technology which identifies subject matter experts and connects them with businesses who need their specialist insights to make better-informed decisions, is pleased to announce that Martin Wilks has joined its executive team as CTO. Following Techspert's successful £3.76M Series A funding earlier this year, Martin will spearhead the scaling of the company's deep AI search technology and tech team.

Martin joins Techspert from Telensa where he led the technical function as CTO, grew the technology team and created new revenue streams.
Headhunted as a growth and turnaround expert, Martin successfully developed a technical strategy and team to deliver phase one of the Urban Data Project – an advanced analytics sensor and data platform enabling cities to manage urban data to elevate everyday city life.

This moved Telensa firmly into the SaaS data and analytics platform space and necessitated the creation and growth of AI, machine learning, and automation skills within the team.

His previous roles also include Group VP of Engineering at Amino Communications and CTO at Harvard International PLC.

Armed with 25 years experience in the technology field, with over 10 years in executive leadership roles, Martin is the latest of key senior appointments at techspert.io over the last few months. Including, VP of Sales and VP of Engineering.

"We're on a mission to be the world's first fully AI-driven platform for knowledge exchange. Bringing Martin on board, who has vast experience and expertise in technical leadership and scaling, will help accelerate us towards that goal. I'm thrilled to welcome him to the team," commented David Holden-White, Co-Founder and Managing Director of Techspert."

When asked about his appointment, Martin said the following:

"I'm passionate about the ability of technology to disrupt and bring automation and efficiency to almost every business model. Techspert is a prime example of how technology and specifically advanced AI can be used to disrupt an entire market segment. I look forward to leading the technical team through the exciting scale-up phase ahead."


---

For more information, please contact:

Sam Mapungwana
Associate Director of Marketing
sam.m@techspert.io


About Techspert

Founded in 2016 and headquartered in Cambridge, UK, Techspert is the first AI-driven solution for improving the speed and accuracy of knowledge exchange between the leading global sources of expertise and the business community.

Its deep search technology unlocks the expertise needed to get the biggest business decisions right, analyzing billions of global online data points to pinpoint the most qualified and relevant expert on a given subject or domain, no matter how niche.

Backed by investors such as Cambridge Angels and Nauta Capital, Techspert is used globally by companies across the health, life sciences, finance and investment, legal, and marketing sectors to quickly and accurately locate the experts that other networks and platforms simply can't find.