Techspert, the AI-powered expert network connecting businesses with subject matter experts for domain-specific insights, has been chosen as a member of Tech Nation's exclusive Applied AI 2.0 program.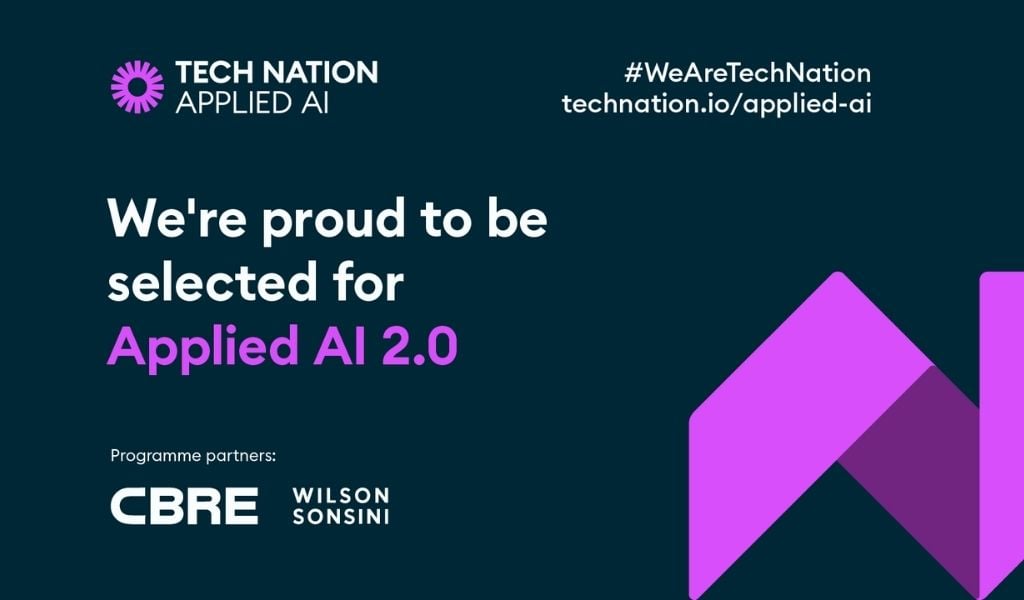 Applied AI is Tech Nation's first growth program for Artificial Intelligence (AI) to help the UK's most promising founders who are applying AI in practical areas to create real-world impact. This year, the Applied AI 2.0 program received 179 applications from all over the UK. Having gone through a rigorous and competitive process, techspert.io was named as one of the 32 companies joining the program along with some of the best AI scaleups in the UK across a variety of sectors.
The six-month program forms part of the UK Government's AI Sector Deal, announced in 2019 to unlock the social and economic benefits of AI, and is based on peer-to-peer support and the shared experience of later-stage founders. It's designed to champion and support the UK's leading AI scaleups and focuses on providing founders and leaders of the sector with invaluable skills, a powerful network – including investors and potential clients – and the ability to implement changes that will help their companies grow.
"The UK must take every opportunity to nurture scalable, globally-competitive, homegrown AI companies that solve real problems and have far-reaching impacts on the productivity potential of the economy," commented Harry Rhys Davies, AI Programme Lead at Tech Nation.
"The Applied AI growth program aims to do exactly this, taking 32 of the UK's most exciting AI scaleups, and through peer-to-peer learning and mentoring removing many of the unique barriers to growth that companies in this sector face. Backed by leading VCs and led by an exceptionally talented group of founders, this cohort of companies is primed to make an impact."
David Holden-White, Techspert's Co-Founder and Managing Director, said: "We're incredibly excited to be on board with Tech Nation. The growth of the alumni speaks for itself and we look forward to working with Tech Nation to boost our growth trajectory."
---
For more information, please contact:

Sam Mapungwana
Associate Director of Marketing
sam.m@techspert.io


About Techspert

Founded in 2016 and headquartered in Cambridge, UK, Techspert is the first AI-driven solution for improving the speed and accuracy of knowledge exchange between the leading global sources of expertise and the business community.

Its deep search technology unlocks the expertise needed to get the biggest business decisions right, analyzing billions of global online data points to pinpoint the most qualified and relevant expert on a given subject or domain, no matter how niche.

Backed by investors such as Cambridge Angels and Nauta Capital, Techspert is used globally by companies across the health, life sciences, finance and investment, legal and marketing sectors to quickly and accurately locate the experts that other networks and platforms simply can't find.