techspert.io – developers of the world's first AI-driven solution to knowledge exchange – has joined the Next Tech Girls (NTG) programme. Created by Empiric, a specialist technology recruitment agency, NTG aims to increase the number of women in tech by organising fulfilling technology work experience for girls, encouraging them to pursue a future digital career.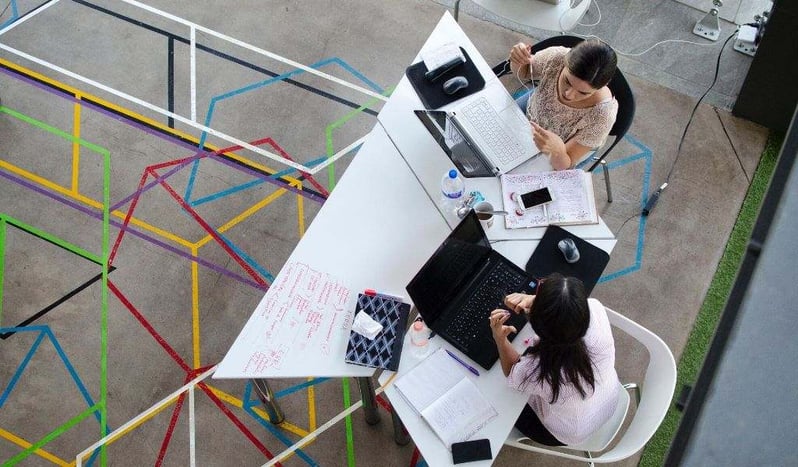 There's no denying that a great deal of work needs to be done to improve gender diversity in tech. According to NTG, only 17% of people working in the UK technology industry are women. Narrowing this gap isn't going to happen overnight nor will it happen without companies and other stakeholders doing their bit to bring about change. There are various ways organisations can have an impact. For instance, offering coaching, mentorship and internship opportunities, improving the way they advertise tech roles to minimise bias, implementing succession planning strategies for women, promoting their company as diversity-friendly, celebrating diversity-related wins, and so much more. One way techspert.io is playing their part is by joining the NTG programme.
NTG partners with companies to deliver tech-focused work experiences in the UK, providing school girls (years 10-12) with insights into tech careers and the numerous opportunities available to them. Not only does this inspire young students, but it helps raise awareness of the gender imbalance in the industry and promotes a culture of inclusivity.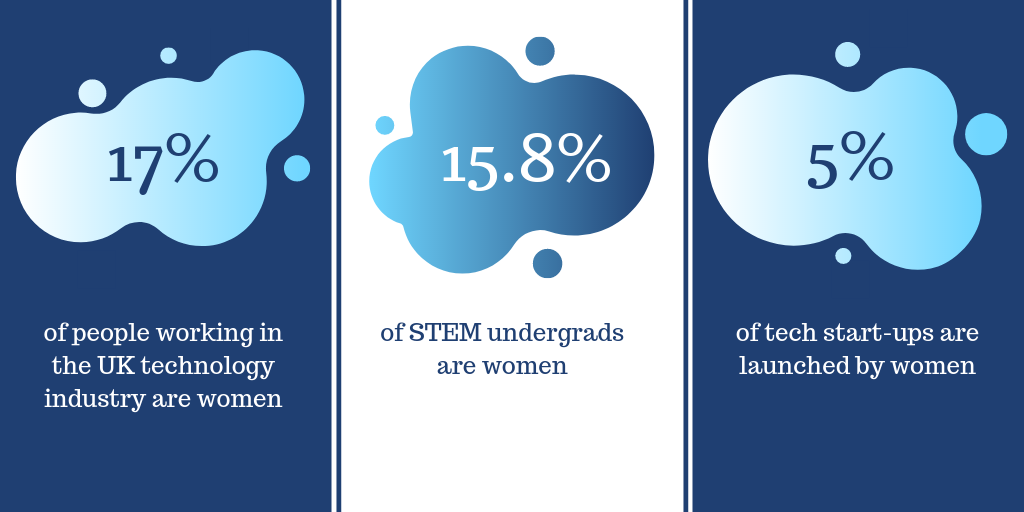 The reality of the gender gap in the tech industry. Stats sourced from NTG
Graham Mills, techspert.io Co-Founder and Managing Director, first heard about the programme via a discussion with Rebecca Mister, NTG's Cambridge representative, at a scale-up event. Graham had the following to say:
"As a rapidly growing AI company embedded in the Cambridge tech ecosystem, we're astutely aware of the immense power and value diversity and inclusion bring to the workplace. We strive to continuously play an active role in promoting gender diversity within this sector and NTG is a phenomenal initiative set up to address this.
techspert.io will be offering NTG participants an opportunity to build a ground-level understanding of what careers in technology entail, and an insight into the skills one has the opportunity to develop in such roles."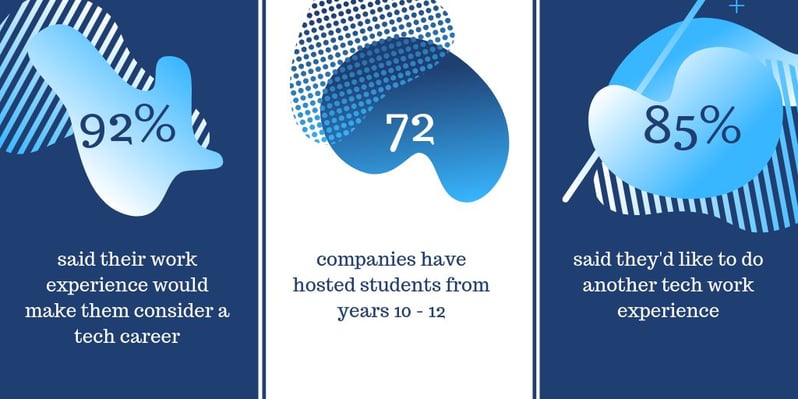 The impact the NTG programme has had so far. Stats sourced from NTG.
"We're delighted to have techspert.io on board," commented Marie-Clare Fenech, Head of Partnerships at NTG. "To date, 700+ girls that have signed up to the programme have been placed in one or two-week work experiences with companies across the UK. Without our company partners, these students would have to take standard work experiences as part of their school curriculum and miss out on vital exposure to an ever-growing and changing industry," she added.
The NTG programme is a fantastic way to inspire young women to pursue a STEM career but the work doesn't stop here. We need to continue to do more to support woman and girls in tech. From the young girl who's curious about building things to the senior-level woman who's facing gender-based challenges in the workplace, and every woman and girl between.
If you're a student who'd like to get some hands-on technical work experience or you work at a tech company that's interested in hosting some students
please visit the Next Tech Girls website
.