Techspert, the technology innovator connecting businesses with experts for industry insights, appoints Jamie Beard as COO and Chris Musgrove as CFO.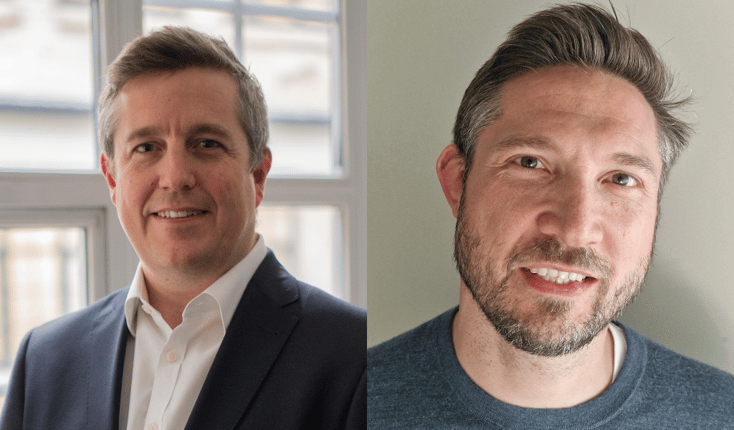 Newly appointed COO, Jamie Beard (left) and CFO, Chris Musgrove (right).
Techspert is pleased to announce the appointment of Jamie Beard as Chief Operating Officer (COO) and Chris Musgrove as Chief Financial Officer (CFO).
Jamie brings 20 years of experience in M&A services with him to techspert.io, with most of his career being in expert networks. After starting his career in consulting, he moved to GLG where he spent 12 years at the expert network firm with his final role leading the Private Equity delivery team across EMEA and successfully driving the growth of that business unit.
As COO, Jamie's primary responsibility is leading the Business Development function and driving profitable revenue growth, an area he has documented experience in. Before joining Techspert, Jamie led the client services team globally at Finquest, a start-up in the M&A sphere, with a remit to scale the business to achieve ambitious revenue targets. Under Jamie's leadership, the business achieved 4x revenue growth over the course of 2021 while coming out of the COVID pandemic.
"There's a clear USP in being able to use AI and automation to quickly identify experts that no one else can locate which made Techspert stand out as an innovative player in this industry. I was also struck by how positive the culture of the business was as I got to know the senior leadership more."
"It's an exciting time to be getting back into expert networks. The industry is evolving and growing greatly, and I'm enthused by how our differentiated approach to expert sourcing will continue to propel our growth," said Jamie.
Originally trained as a chartered accountant at Ernst & Young, Chris joins the executive team as CFO. He's spent the past 12 years working with SMEs and high-growth businesses with his most recent experience with PE and VC-backed technology businesses, helping them to fundraise, scale and exit.
Prior to joining Techspert, Chris spent seven years at Reevoo, a SaaS, ratings and reviews business, where he turned the company around, scaled it and completed the exit with a sale to a PE-owned competitor in 2021.
"Techspert is in a rapidly growing industry that is ripe for disruption. The business has a unique offering and is embarking on what should be a period of exponential growth. Having met the people and been presented with the proposition, I knew wanted to be part of it. I think we can make a real impact on the industry and have some fun on the way," Chris commented.
Chris' key responsibility is to ensure Techspert is properly funded and to drive efficient growth, so the business realizes its maximum potential.
"I want to see Techspert genuinely disrupt the expert network industry in a meaningful way and for the business to scale to the extent that it becomes the model for the future of the sector," added Chris.
"I'm delighted to welcome Jamie and Chris to the team. Jamie's solid foundation in scaling client service teams, implementing operational efficiencies and driving revenue, and Chris' experience in getting businesses back on track, scaling them and leading successful exits will be integral in our mission to deliver the world's most precise and convenient expert connections," said David Holden-White, Techspert CEO and Co-Founder.