Ayaka Shinozaki, a backend engineer at Techspert – the AI technology innovator specializing in connecting businesses directly to experts for industry insight, has been included in cofinitive's #21toWatch People shortlist.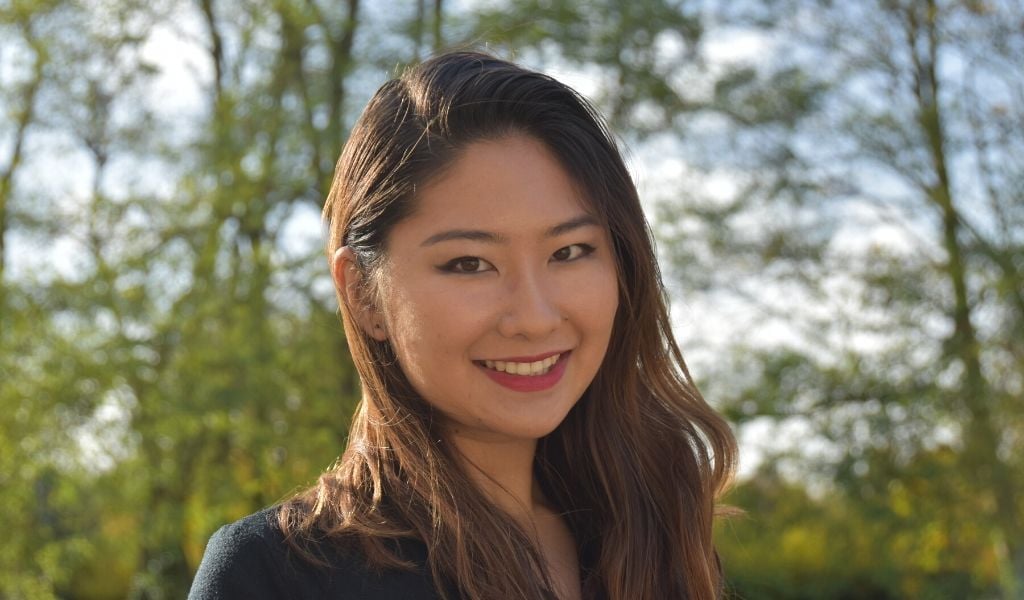 Ayaka Shinozaki
cofinitive's #21toWatch is a dedicated campaign to showcase and highlight the maybe lesser known, recognizing those exciting new entries across all market sectors, and celebrating the very best work going on today across Cambridge and the East of England.
There were 250 who made it onto the longlist, which has now been whittled down to a shortlist of 48, featuring a dynamic mix of people, companies and 'things'.
Ayaka Shinozaki, a backend engineer at techspert.io – the AI-powered expert network connecting businesses with subject matter experts for domain-specific insights, has been named in cofinitive's #21toWatch People shortlist.
The People category recognizes the bright, original, and creative individuals who accelerate the pace of change, pushing both technology and industry to constantly evolve – the ones to watch in the business community.
"It's an honor to be selected for the #21toWatch People shortlist. I'm further encouraged to go from strength to strength knowing that so many inspirational candidates are accelerating positive change in their own spaces," said Ayaka.
"Awards like this bring forward the tremendous effort and dedication that goes into developing new ideas and societal advancement. I'm thrilled to be part of this celebration," she added .
Last year, Ayaka was awarded AI Professional of the Year for the Computing AI & Machine Learning Awards 2020, and she's been shortlisted for the 2021 Business Weekly Woman Entrepreneur of the Year Award.
Ayaka is also a founding member of the Cambridge chapter of Women in AI (WAI), a non-profit working towards gender-inclusive AI that benefits global society, and camb.ai, a society that brings together AI companies in Cambridge for networking and knowledge sharing.
"We're incredibly proud of Ayaka's achievements. Making cofinitive's shortlist is testament to the value she brings to Techspert and the AI community in Cambridge. We're fully behind her and have no doubt that she'll continue to be a trailblazer in the field," commented Martin Wilks, Techspert CTO.
Entrepreneur and cofinitive founder Faye Holland, who created the programme, said: "This year's cohort have truly blown us away. The longlist was absolutely phenomenal – and, as a result, reducing this to a shortlist was incredibly challenging.
"We have been delighted to see so many people, companies and 'things' from previous shortlists, even Top21s, back again as their work progresses, and, in some cases, pivots. This continued recognition for innovation and entrepreneurship demonstrates how brilliantly these people and businesses are adapting, evolving and thriving despite what has been a challenging year for most."
The #21toWatch shortlist is being judged by four leading experts across a range of disciplines. This year, the judges are Simon Thorpe, angel investor, managing partner of Delta 2020 and chair of Cambridge Angels, Yupar Myint, head of programme for Cambridge University's Impulse Programme at The Maxwell Centre, a tried-and-tested catalyst for entrepreneurship, Thea Goodluck, entrepreneur engagement manager for East of England at Tech Nation, and Jason Mellad, CEO, and co-founder of Cambridge healthcare accelerator Start Codon. All four will independently assess the candidates based on five criteria: innovation, challenge, influence, viability and memorability.
Now in its third year, the awards will be held as a bespoke virtual event on Thursday March 4, 2021, at 11 AM. Anyone in the entrepreneurial ecosystem – from entrepreneurs through to supporters of those shortlisted – can register for the event at https://cofinitive21towatch.eventbrite.co.uk.