Find out how we supported key ophthalmology projects with AI-sourced healthcare experts, enabling our customers to make smarter business decisions.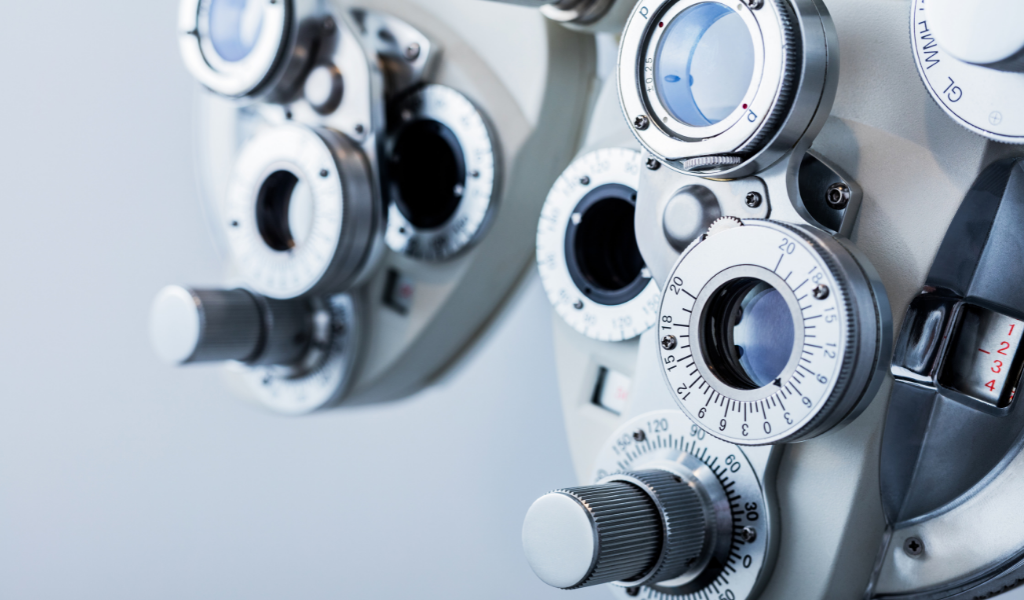 Unlike traditional expert networks Techspert doesn't rely on a static database of experts. Instead, we've developed AI-powered search technology that allows us to identify and connect your business with only the most relevant subject matter experts with unparalleled speed and pinpoint precision.
Learn more about some of the ophthalmology projects we've supported and how you can leverage the power of AI to gain better, faster expert insights.
Global leader connected with ophthalmology practice admins after other vendors had failed
A global leader in drug development and regulatory science came to us after other expert networks had failed to find them the precision-matched experts they needed for a project in the ophthalmology space.
The customer needed to engage with US-based ophthalmology practice admins, such as billing specialists, revenue cycle professionals and Chief Financial Officers, who could share their expertise on topics including manufacturer reimbursement support tools and best practices in reimbursement support.
Unlike other vendors, we're not limited to human-led search methods and panels made up of pre-assembled lists of experts. Instead, our AI trawls through volumes of online data in real-time to find experts who match our customers' criteria with pinpoint precision, enabling us to unearth experts that other vendors can't.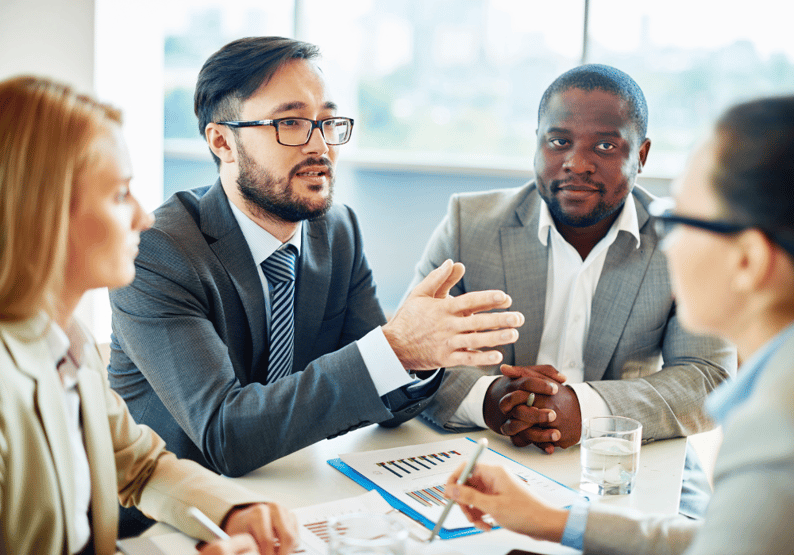 Techspert's AI sifts through and analyzes billions of online data points worldwide to produce relevant, comprehensive expert profiles at a much higher volume and accuracy than traditional human search methods.
Powered by our AI, the customer began reviewing and accepting expert profiles seamlessly via our project portal within a day of submitting their request, enabling them to gain the insights they had been struggling to access, quickly.
Some of the ophthalmology practice admins they engaged with included:
A Revenue Cycle Manager who oversees the revenue cycle duties for 25 physicians and 16 locations.

A Director of Clinical Operations at a medical group practice who manages operations across 12 locations.

A Credentialing Manager with over 40 years

of

'

experience in billing and credentialing in the ophthalmology space.
Ophthalmologists ensure consultancy's market research has no blind spots
A management consultancy conducting market research on retinal disease needed to engage with an expert network to gain insights from EU5 (Italy, Spain, France, Germany, and the UK) ophthalmologists to supplement their research.
When our customers need specialist insight, they need it fast and they need it from today's leading experts, not yesterday's. Our tech connected the consultancy with ophthalmologists specializing in retinal disease within 24 hours of receiving the request.
Developed by our tech team, our Knowledge Graph makes swift turnaround times like this possible. It visualizes the relationships between experts, institutions, online media, and semantic concepts, providing a global, real-time overview of the entire knowledge landscape. This enables us to rapidly identify leading experts and connect them with customers who need their expertise.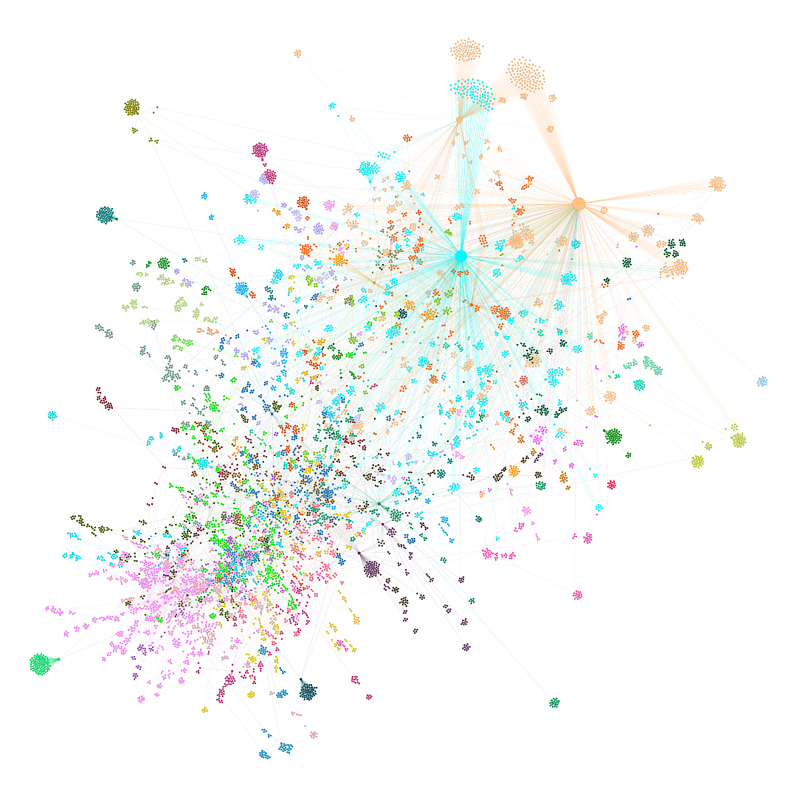 A visualization of a Knowledge Graph showing the links between experts, organizations, universities and publications.
Thanks to our tech's speed, the consultancy swiftly obtained the insights they needed to enhance their strategy. Some of the experts they engaged with were:
An ophthalmologist with over 15 years of experience who's published over 175 articles, is actively involved in clinical research and been the principal investigator in over 30 clinical trials.

A Professor of Medicine with over 25 years of experience who is also a hospital Head of Ophthalmology and author of over 100 scientific publications.
Rare eye disease experts inform VC firm's investment decision
When conducting due diligence, engaging experts is a powerful method to inform your investment decision-making. A UK-based VC firm was doing due diligence into a potential treatment a company was developing for a rare disease in the field of ophthalmology. To this end, they were looking for an expert network to connect them with experts who had extensive experience with this rare disease.
Our AI found experts in this disease area within 24 hours of receiving the request, enabling the customer to make an expert-backed investment decision.
The rare eye disease experts the customer gained insights from included:
An Associate Professor who is also a senior physician and high-volume surgeon in the Department of Ophthalmology, and author of over 100 scientific publications on various topics in ophthalmology.

A Surgical and Medical Vitreoretinal Specialist who has over 90 peer-reviewed publications, contributed to more than 100 abstracts and presented at national and international ophthalmic meetings.
Ophthalmology KOLs unlock insights on Europe's dry eye disease market
A management consulting firm conducting primary market research on behalf of a pharmaceutical client needed to evaluate the market potential for a drug to treat dry eye disease in Europe. Thus, they asked us to connect them with prescribing ophthalmology key opinion leaders (KOLs) based in the UK, Germany, Italy, and Spain to gain these expert insights.
Using our AI-driven search technology, we found the exact KOLs the customer needed to engage with. This enabled them to gain a better understanding of existing therapeutic practices and develop strategic recommendations to help their pharmaceutical client launch their drug to treat dry eye disease in new markets across Europe.
The ophthalmology KOLs we connected the customer with included:
A Professor and senior physician who has authored over 500 peer-reviewed publications, treats an average of 1,500 patients with dry eye disease annually and is affiliated with several societies such as the European Association for Vision and Eye Research (EVER).

An Associate Professor who serves as principal investigator on many clinical trials, has published 100 papers in peer-reviewed journals and treats an average of 1,000 dry eye disease patients a year.
AI delivers where internal recruitment could not
To better understand the therapeutic landscape for thyroid eye disease (also called Graves' ophthalmopathy or Graves' eye disease), our customer requested to connect with accomplished ophthalmologist professors from US-based medical schools.
They had been recruiting internally for this project, but they had exhausted all their resources and were struggling to find a final KOL to consult.
Because our AI technology searches all publicly available online data points and isn't fixed to a limited database of experts, we sourced and matched them with that final elusive KOL to complete their research. Namely:
An ophthalmologist who has authored/ co-authored 255 research publications around the topic of eye health, taken part in five clinical trials, is a member of a national ophthalmic society and on the editorial boards of ophthalmopathy specialist journals.
KOLs shine light on gene therapy techniques
A global strategy consulting firm conducting market research on gene therapy wanted to supplement their research with insights from EU5 and US KOLs who are using this technique to treat patients.
They asked us to connect them with physicians specializing in central nervous systems (CNS) conditions such as Parkinson's disease and dementia, ophthalmology and head and neck conditions to better understand how gene therapy is being used in these areas and developments of the technique.
Our AI identified and vetted the healthcare experts, and we facilitated the qualitative interviews. Following the engagements, the consultancy deepened their market research with the specialist insights they got from the physicians.
The KOLs we sourced for the customer included:
A senior ophthalmologist who is also a principal investigator on retinal disorders at an Institute for Ophthalmic Research.

A neurologist who is also an Associate Professor of Neurology at a leading medical school.
Whether you're looking to connect with ophthalmology experts or other healthcare specialists, we're here to help! Get in touch with us to find out how we can support your primary market research with key insights from subject matter experts.