Find out how the oncology experts sourced by our AI search technology enabled our customers to make business decisions with confidence.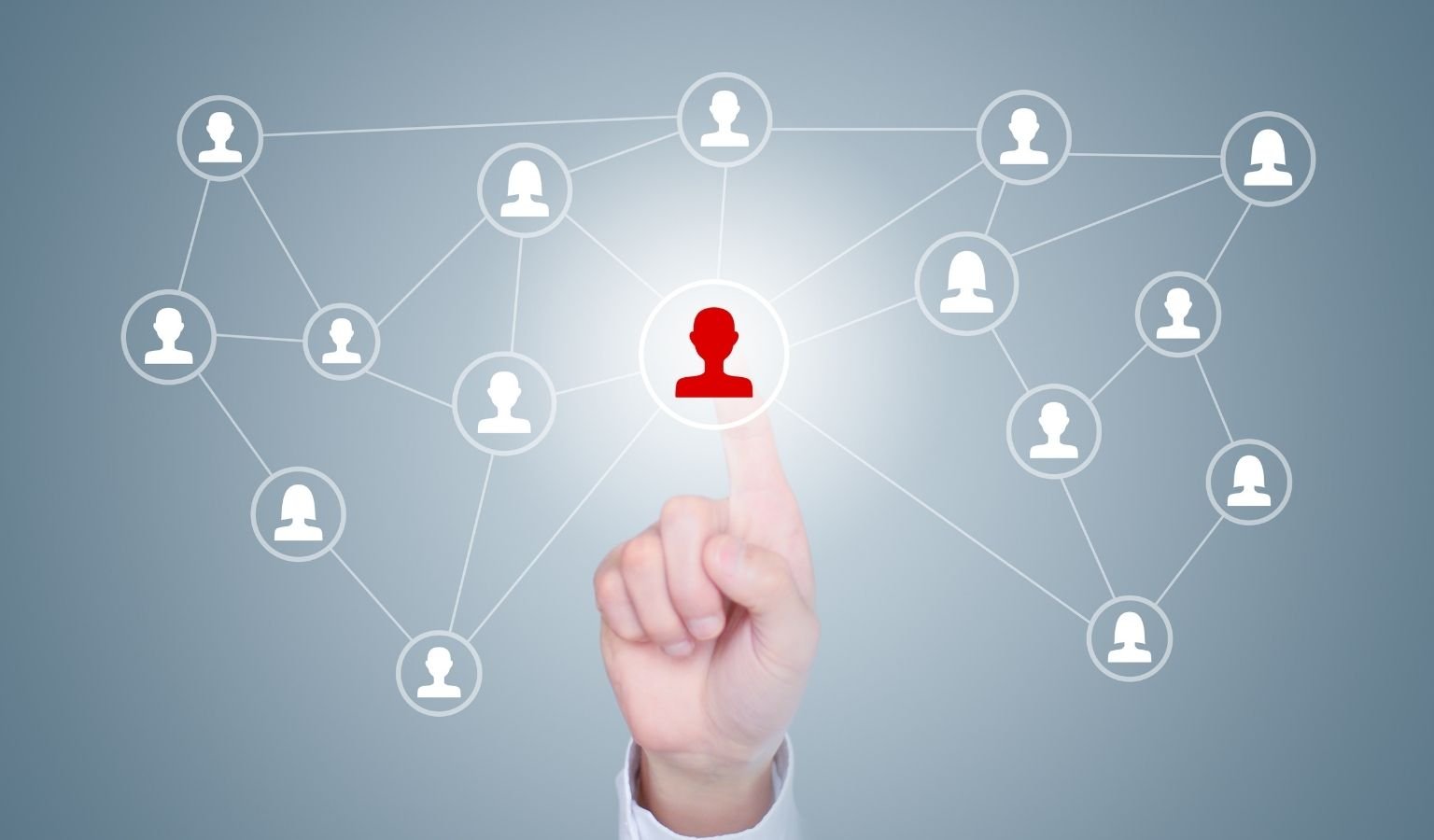 Oncology is one of the most active areas within healthcare and one that is often on the forefront of healthcare innovation as approaches to cancer treatment continue to evolve. Many businesses that are pioneering new treatments and technologies turn to expert networks to take advantage of the powerful insights that can be leveraged from subject matter experts to inform their decision-making.
Discover how our AI can fuel your primary market research and connect you with the most relevant, hard-to-find oncology experts.
Oncologists signed, sealed

and

delivered in 24 hours
Many of our customers contact us during the pre-bid proposal stage asking us to connect them with experts to help bolster their pitch, stand out from the competition and position them as the best consultancy for the client to partner with on the project. And that's precisely what the customer below did.
A communications agency preparing an advertising strategy needed to connect with UK and Spain-based oncologists to help supplement their pitch with expert insights. The customer sent their request on a Wednesday, our AI search technology found the precise specialists the customer requested that same day and triggered the interview between the customer and the oncologists the next day.
Some of the specialists the customer gained insights from included:
A medical oncologist who spends all of their time in direct patient care, has

authored/co-authored 114 publications and is currently the principal investigator on three clinical trials.

A medical oncologist who is also an

Associate Professor of Medicine at the Department of Internal Medicine and author/co-author of 170 scientific papers.
Oncologists and payers improve consultancy's understanding of Southeast Asia's cancer treatment landscape
A consultancy was interested in understanding the cancer treatment landscape in Southeast Asia. To do this, they needed to engage with oncologists based in Malaysia, Thailand and Vietnam experienced in treating patients with bladder cancer and payers well-versed in the evaluation, management and pricing of oncology medicines.
The firm needed the help of an expert network and reached out to us as the vendor they were using was struggling to find them the oncologists and payers they were after. Fortunately, our AI search technology is not bound by geography or fixed databases. Instead, it analyzes billions of online data points to discover experts that other vendors simply can't, which enabled this consultancy to get the expertise they previously couldn't get.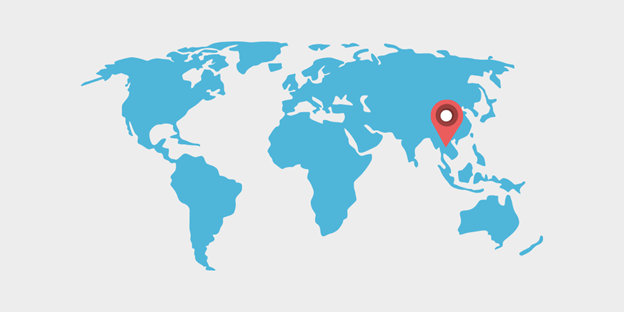 Whether you're looking for experts in Southeast Asia or Latin America, our AI technology has the power to discover the minds who hold invaluable knowledge with pinpoint precision.
The experts we connected the customer with included:
A clinical oncology specialist at a private hospital who treats metastatic bladder cancer patients monthly and is experienced in multiple cancer therapeutics.

An oncologist who is an expert in adult malignancies, is named as an author of several publications in scientific journals and has presented at international oncology conferences.
Skin cancer KOLs enable consultancy to deepen knowledge on rare condition
Basal cell carcinoma (BCC) is the most common type of skin cancer worldwide and can be effectively treated in most cases. However, some patients develop advanced BCC (aBCC) for which treatment can be challenging and outcomes are poorer.
A management consultancy interested in deepening their knowledge of aBCC for research purposes asked techspert.io to connect them with key opinion leaders (KOLs) who treat a high volume of aBCC patients.
Fueled by precision, speed and volume, our AI-powered search technology connected the customer with world-class experts.
The consultancy interviewed aBCC KOLs including:
A Medical Oncologist who also holds the title of Associate Professor in the Division of Oncology at a leading medical school, and whose clinical expertise includes various skin cancers amongst other specialties.

A board-certified dermatologist who is the Clinical Research Director in the Department of Dermatology at a healthcare network, experienced in clinical trials and author of many publications.
30 Multiple myeloma and non-Hodgkin's lymphoma experts fuel market research
Split into two stages, a consultancy needed insights from 30 US-based oncologists experienced in using CAR-T cell therapy to treat multiple myeloma (MM) and non-Hodgkin's Lymphoma (NHL) to fuel their primary market research.
For the first half of their project, they requested to connect with eight MM KOLs who have written guidelines for MM, participated in a significant number of clinical trials, authored published papers on MM, spoken at conferences, and saw more than 200 MM patients monthly.
For phase two, the customer requested to liaise with KOLs experienced in treating NHL. From this group of NHL experts, they needed to connect with 11 oncologists specialized in aggressive lymphomas and 11 specialized in indolent lymphomas.
Our AI search technology found and matched the customer with specific experts for both phases, enabling them to leverage these insights to complete their research.
The experts the customer engaged with included:
An Associate Professor of Hematology and Medical Oncology whose primary areas of focus are hematologic malignancies and stem cell transplantation and who was the site-specific principal investigator of a multicenter Hodgkin lymphoma study.

A hematologist-oncologist who treats MM patients monthly, is a member of the American Society of Clinical Oncology and is an active researcher with a publication history of over 500 scientific papers on various cancers.
Physicians broaden biopharmaceutical company's understanding of emerging cancer therapy
A biopharmaceutical company exploring the development of novel targeted alpha-emitting radiotherapeutics needed an expert network to connect them with US-based physicians who could share their expertise on the topic.
They asked us to connect them specifically with endocrinologists, medical oncologists, radiation oncologists and nuclear medicine doctors to help deepen their understanding of this cutting-edge cancer therapy.
We've developed a Semantic Search Engine that allows us to find experts matching customer's criteria, such as location, title, and field of expertise, with accuracy and speed.
It also enables us to search for multiple experts at the same time. The ability to do this made it possible for us to swiftly find the precise, relevant physicians for the customer so they could make better-informed decisions for their project.
The physicians the customer conducted qualitative interviews with included:
A nuclear medicine doctor who is also a Professor of Radiology and Chief of Nuclear Medicine at an internationally recognized academic teaching hospital, active in research and in conducting clinical trials, and co-author of more than 190 articles, 10 of which are in radiopharmaceuticals and 26 in nuclear medicine.

A radiation oncologist with more than 20 years of practice who is also board-certified in internal medicine, a Professor and Chair of Radiation Oncology at a high research activity university, and co-author of more than 90 studies on radiation oncology.
Consultancy leverages primary insights to test opportunity of a potential novel skin cancer drug
A market research firm needed the support of an expert network for a project in the disease state of advanced cutaneous squamous cell carcinoma (cSCC) – a common type of skin cancer.
They needed to better understand the advanced cSCC treatment landscape and to test the opportunity of a potential novel drug for advanced cSCC patients. They predominantly wanted to explore perceptions of current available systemic treatments for advanced cSCC, remaining unmet needs, perceptions, and anticipated coverage of a potential novel drug.
To gain these insights, they asked techspert.io to connect them with US-based general medical oncologists and dermato-oncologists.
We've developed a Knowledge Graph which gives us a real-time visualization of the knowledge landscape, enabling us to rapidly identify the thought leaders in any given field and connect them with the businesses who seek their knowledge.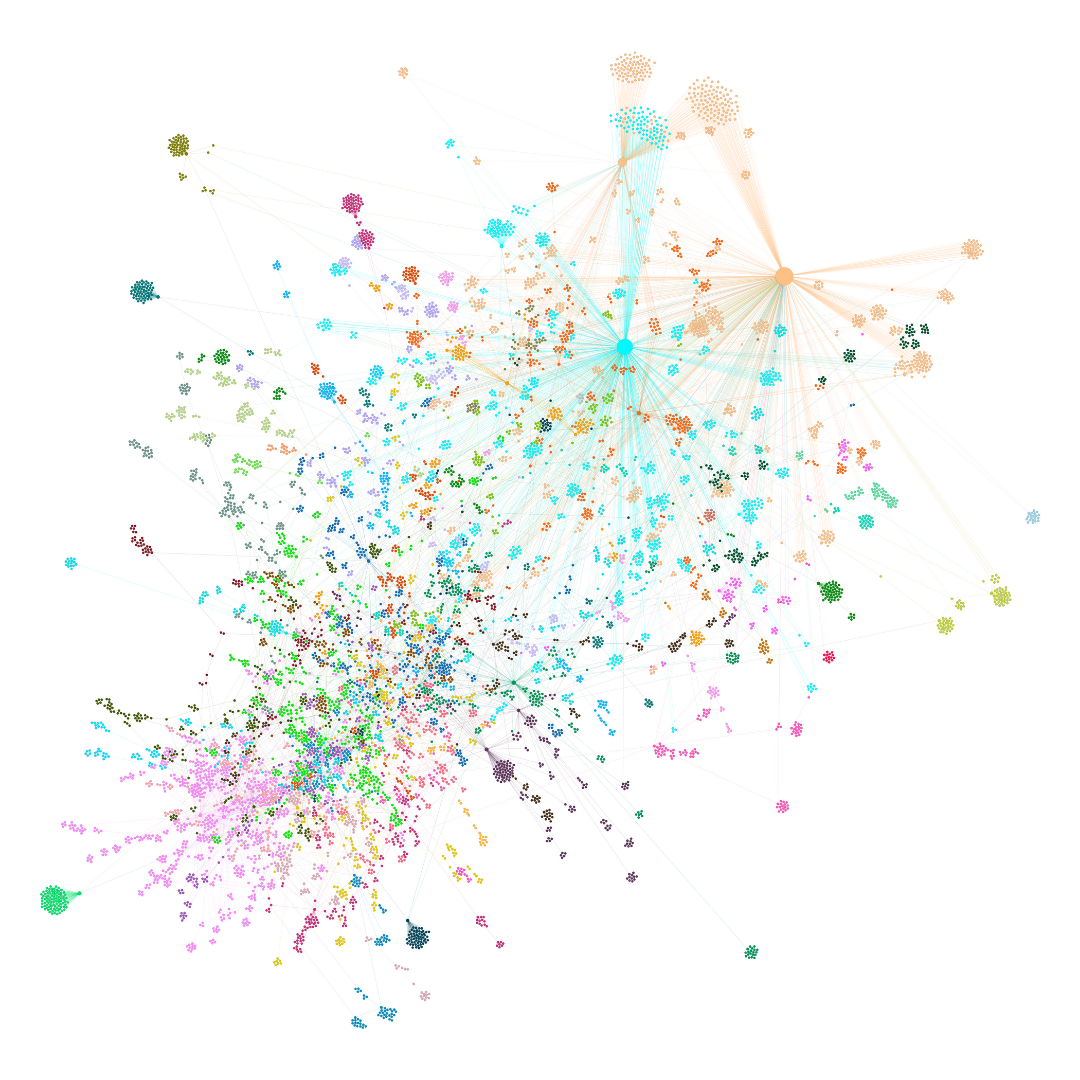 A subset of our Knowledge Graph depicting the relationships between concepts whereby clusters of nodes represent related diseases, syndromes, and disorders.
Powered by our Knowledge Graph we found the right experts for the customer to engage with, such as:
A medical oncologist and Assistant Professor of Medicine experienced in using various immunotherapies to treat advanced

cSCC patients, is an active member of the American Society of Clinical Oncology and i

s listed as a contributing author on 90 academic papers.

A dermato-oncologist and Associate Professor in a Division of Oncology who has conducted clinical research trials for the treatment of patients with advanced

cSCC, and is experienced in using various immunotherapies to treat advanced cSCC patients.
Medical oncologists strengthen consultancy's market research with expert insights
A management consultancy completing primary market research in the chemo-induced nausea and vomiting (CINV) space needed to engage with medical oncologists to supplement their project. The respondents had to be based in the US, France, Germany, Italy, and Spain, as well as:
Diagnose, treat, and manage CINV patients

Practice in an academic medical center, regional health system, or university hospital

Be a member of an advisory board, have written two major review articles, been involved in clinical trials, authored 10+ papers, and/or be the head of medical oncology
With precision at its core, our technology found the relevant specialists matching the criteria above for the customer to engage with, such as:
A Medical oncologist and Head of Medical Oncology at a university hospital who has co/authored 142 publications, is associated with 19 clinical trials, and is a member of the European Organization for Research and Treatment of Cancer.

A Medical oncologist and Associate Professor at an academic medical center who is a member of the European Society for Medical Oncology, has contributed to 47 peer-reviewed publications and involved in four clinical trials.
Expert insights enable communications agency to create a pitch-perfect proposal
A global healthcare communications agency developing a pitch for an advertising campaign asked us to connect them with oncologists to get an edge on their competition.
The oncologists had to be US-based and experienced in treating patients with metastatic triple-negative breast cancer (mTNBC).
Using our AI search technology that scours the web to identify the right experts for our customers' needs, we connected this customer with specialists including:
An Associate Professor who is also the director of a breast medical oncology unit at a cancer medical center, serves on the editorial board of the Journal of Clinical Oncology and trials using targeted therapies to treat triple-negative breast cancer.

A Professor of Medicine who is also a program director for breast medical oncology at a cancer center, widely published in the fields of cancer biology, treatment and genetics, and whose clinical practice is focused on cancer risk assessment, cancer prevention and early detection.
Market research strengthened with lymphoma KOLs' hands-on knowledge
A management consultancy working on a project in follicular lymphoma (a slow-growing type of non-Hodgkin lymphoma) asked us to connect them with US-based KOLs in the space to support their primary market research with expert-backed insights.
The KOLs also needed to meet criteria such as having published peer-reviewed articles, a therapeutic focus on hematology or medical oncology, and have clinical trial experience.
Our search technology thrives on precision and isn't deterred by specificity. It successfully identified and connected the customer with the exact KOLs they needed to conduct qualitative interviews with, thus boosting their market research with expert-backed knowledge.
These included:
A Deputy Chief of Hematology/Oncology at a leading academic hospital who has over 20 years of experience, authored over 100 papers, including more than 40 papers on lymphoma and eight focusing on follicular lymphoma, and been a principal investigator on over 10 clinical trials, with three currently active.

A Professor of Medicine at a distinguished university-based comprehensive care center who has over 20 years of clinical experience as an oncologist, authored over 100 papers, including 30 focused on follicular lymphoma, and involved in eight lymphoma clinical trials, three of which are ongoing.
Whether you're looking to connect with oncology experts or another specialist, we've got you covered! Get in touch with us to find out how we can bolster your primary market research by leveraging the power of AI to connect your business with subject matter experts.