Discover how the urology experts we identified for customers helped to inform investment decisions, business pitches, go-to-market strategies and new drug development.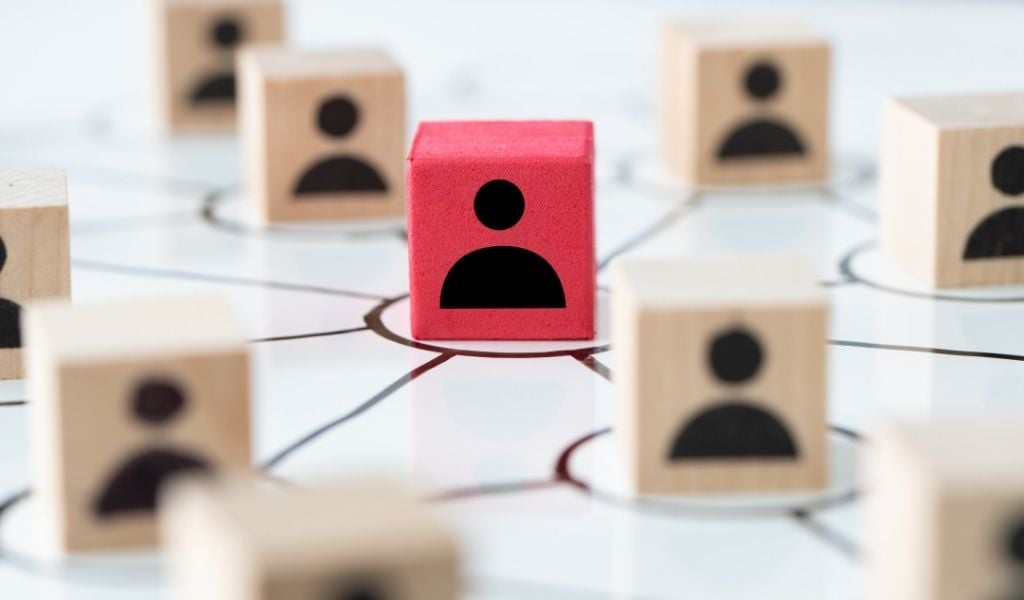 Urology is one of the most highly sought-after healthcare specialties. In a field as complex and highly specialized as this, it's essential that urology experts and their valuable insights can be accessed.
At Techspert, we've developed AI-powered search technology that indexes billions of online data points to identify and connect your business with insights in any field, faster and more precisely than traditional expert networks.
Learn more about some of the urology experts we sourced for our customers and how these insights helped them make more informed decisions.
Private equity firm uses insights to inform due diligence process
A private equity firm conducting due diligence needed to connect with US-based physicians experienced in treating three rare, inherited urological diseases to inform their investment decision.
Thanks to the high level of precision offered by our AI search technology, we successfully matched them with high-ranking urologists from leading medical institutions.
They initially requested to consult six specialists but due to the high quality of the experts we sourced, they got all the insights they needed after engaging with four.
Some of these experts included:
An Associate Chief of Urology and Urologic Oncology who is also the director of a hospital kidney cancer program and principal investigator on 12 clinical trials, and who has published 124 scientific papers.

An award-winning Associate Professor of Urologic Surgery with more than 15 years of experience in the field who has published over 30 scientific and medical papers.
Consultancy engages KOLs to supplement opportunity analysis
A life sciences consultancy completing an opportunity analysis for their pharmaceutical client on the treatment landscape for renal cell carcinoma (RCC), the most common type of kidney cancer, needed us to connect them with relevant key opinion leaders (KOLs) to supplement the strategic recommendations they were developing.
The KOLs had to:
Be based in the US, France, Germany, and Italy

Be experts in disease etiology, treatment, and involved in developing novel therapeutics for early-stage RCC

Specialize in areas such as urology, pathology, urologic oncology, diagnostic radiology, and medical oncology

Have authored peer-review publications on RCC

Have been an investigator in clinical trials evaluating treatments for RCC
Because of the unmatched specificity and precision of our AI-powered search technology, we successfully identified relevant experts based on the customer's criteria, including:
A Professor of Urology who is also the head of a center for renal tumors, author of 200 papers on RCC treatment and management, a member of a national guideline committee on renal cancer, and a high-volume treater of RCC patients.

A Professor of Immunology and Medical Oncology who is actively involved in clinical and translational research in tumor immunology and on the editorial board of several international scientific journals.
Go-to-market strategy for new drug technology product enhanced by physicians' knowledge
A life sciences consultancy preparing a go-to-market strategy for a pharmaceutical manufacturer needed to gain insights on launching new drug technology products. Specifically, they needed to engage with US-based urologists and physicians experienced in this field.
To support the customer in creating an expert-backed and informed strategy, our search tech identified and connected them with experienced urology experts, such as:
An Associate Professor of Urology who is also a Director of Urologic Oncology at a center of excellence, author of 291 scientific papers, on the editorial board for a leading scientific journal and a member of scientific advisory boards.

The Chief of Urology at a private hospital who has published 136 scientific papers and authored six textbooks, is Editor-in-Chief of a surgery journal and serves on the editorial board for various scientific urology journals
Urologists bolster communications agency's business pitch
When preparing a pre-bid proposal, including primary insights from experts is an effective way to place your business ahead of the competition.
A healthcare communications agency was working on a business pitch and needed some information from urologists and oncologists experienced in treating prostate cancer patients to help supplement their proposal.
The clinicians needed to be from the EU5 (France, Spain, Germany, Italy and the UK) and experienced in treating a particular type of prostate cancer. Our AI technology thrives on precision and successfully sourced the experts the agency was after.
After engaging with these clinicians, they were able to complete their pitch, strengthened with specialist insights. Some of the experts we connected the agency with included:
An Associate Professor of Urology-Oncology with more than 14 years of experience, specifically focusing on the early detection and treatment of urological cancers and who has published 30 scientific papers.

An Assistant Professor of Urologic Surgery at a major university who specializes in robotic surgery for cancers of the prostate, bladder and kidneys, and who has published 129 scientific papers.
Experts shed light on unmet needs, drivers, and barriers in testosterone replacement therapy market
A strategy consultancy supporting a pharmaceutical client needed to understand the drivers and barriers in testosterone replacement therapy (TRT) and identify unmet needs in this market.
They needed an expert network to connect them with US-based primary care physicians (PCPs), urologists and endocrinologists who treat TRT patients to gauge their interest in a new oral TRT medication.
With precision and speed at its core, our AI-powered search technology identified the relevant experts for the customer to engage with, enabling them to develop a go-to-market strategy for their pharmaceutical client's new oral TRT medication.
Some of the experts we sourced for the customer were:
A Professor of Urology who spends 90% of their time in direct patient care, has authored 300 academic papers, is an investigator on five clinical trials and is a regular contributor to national and international conferences and lectures.

A Professor of Urology who specializes in the treatment of men's health problems, spends 75% of their time in direct patient care, is on the editorial board of the Journal of Sexual Medicine and has authored 14 papers on testosterone replacement.
If you're looking to connect with subject matter experts in complex fields such as urology, send us a message to get your next project started!