Learn how the AI-sourced neurology experts we connected our customers with helped to inform key decision-making, from go-to-market strategies to drugs development.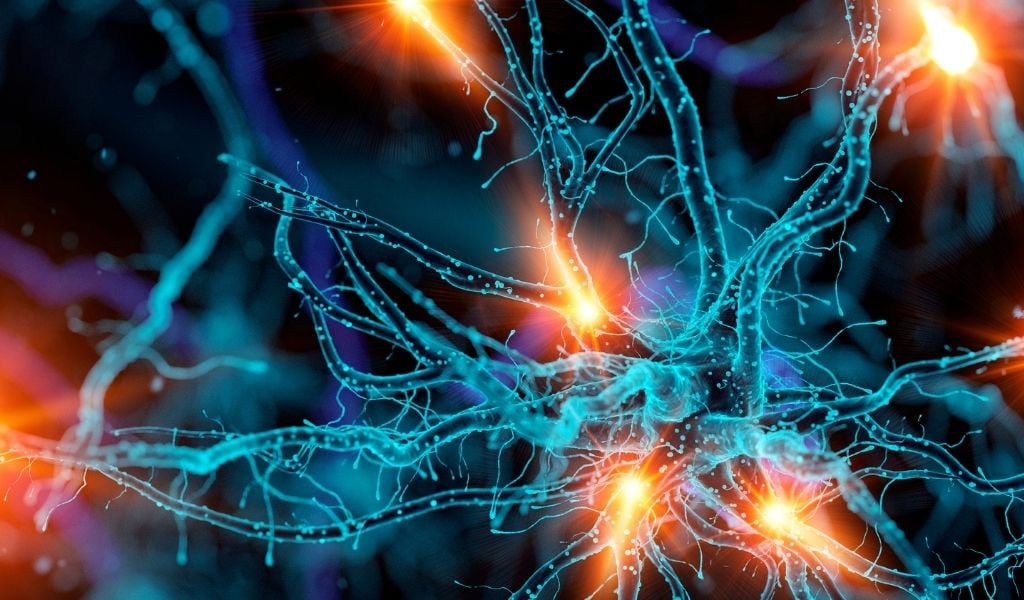 The healthcare and life sciences industry is constantly evolving, especially in diverse, complex areas such as neurology. Businesses at the forefront of their fields often engage expert networks to connect with relevant and hard-to-find subject matter experts to power their primary market research.
Learn more about some of the neurology projects we've facilitated and how our AI can connect you with better experts to make smarter decisions.
Half of consultancy's psychiatry and neurology expert quota filled within 12 hours of submitting request
Our customers work in fast-paced, high-pressure environments and often need insights quickly. With that in mind and by leveraging our AI's speed, we filled in half of this project's expert quota (nine) in under 12 hours from receiving the request.
A global life sciences consultancy doing market research on movement disorders and depression needed to get first-hand knowledge from psychiatrist and neurologist key opinion leaders (KOLs) to support their project. The KOLs needed to be based in the US and meet the following criteria:

The psychiatrists had to be experienced in treating major depressive disorder and treatment-resistant depression

The neurologists had to be experienced in treating essential tremors and Parkinson's disease

Both groups had to have more than 15 years of experience in treating the above conditions and have published articles or research papers on them
Powered by precision, speed, and volume, we connected the customer with the relevant subject matter experts whose knowledge was used to supplement their primary market research.
Some of the KOLs the customer gathered insights from included:
A Co-Director and founder of a clinic for treatment-resistant depression who is also an Associate Professor of Psychiatry at a top-ranking medical school and author of 90 scientific publications in the field of psychiatry, mostly on depression.

A Professor of Neurology who is also the Director of the Movement Disorders Clinic at a leading neurological institute and author of over 155 scientific publications in the field of neurology and movement disorders.
AI search technology succeeds in finding hard-to-reach neurology KOLs
A healthcare management consultancy conducting market research on behalf of their end client reached out to us as they were struggling to find neurology KOLs via their internal recruitment methods and needed the help of an expert network.
They needed to better understand how patients diagnosed with select central nervous system (CNS) diseases are being managed today, as well as how these patients could potentially be better served by new therapies in the future.
The neurology KOLs needed to meet criteria such as:
Being based in the US

Treating rare genetic conditions including tuberous sclerosis, Rett syndrome, and Angelman syndrome

Having published peer-reviewed research and/or contributed to a book

Being/having been a principal investigator in clinical research teams or studies
Fueled by precision, our AI search technology found the exact KOLs the customer requested, including:
A Pediatric Epileptologist and Neurologist who is also an Assistant Professor of Pediatrics, author of 113 scientific papers, and principal investigator for two ongoing trials.

A Neurologist who has been active in clinical practice for 20 years, has participated in national conferences for tuberous sclerosis and Rett syndrome and has published 13 scientific papers.

Intensive care physicians and neurologists bring hot tips to targeted temperature management project
An international pharmaceutical market research company completing a project on targeted temperature management (TTM) systems – interventions used to reach and maintain a specific level temperature for patients – needed to engage with subject matter experts to supplement their research. They asked us to facilitate qualitative interviews with Germany-based intensive care physicians and neurologists experienced with TTM systems.
We've built AI-driven search technology which uses the power of machine learning to rapidly identify thought leaders in a field and connect them with businesses who need their insights. Leveraging our AI, we sourced the relevant experts and facilitated the engagements so the customer could get the information they needed to bolster their primary market research.
The TTM specialists the customer conducted interviews with included:
A Professor of Neurology at one of the largest universities in Germany who's also a member of editorial boards for many prestigious neurology journals, and past President of the European Neurological Society.

An anesthesiologist specializing in emergency medicine who's also the Deputy Clinic Director for Anesthesiology and Intensive Therapy at one of the most reputable medical facilities in Germany, and author of over 30 scientific publications.
Gene therapies project spurred on with neurologists' specialist insights
Duchenne muscular dystrophy (DMD) is a genetic disorder that causes muscle weakness and wasting that primarily affects boys. In recent years, gene therapies have shown great promise in treating the disease. As such, pharmaceutical companies are vying to get their gene therapy approved and on the market.
A consultancy supporting their end client on a quick turnaround project on gene therapies for DMD treatment needed to gain deeper insights on the topic. So, they asked us to connect them with neurologists based in the UK, US, France, and Germany who could share their expertise on the treatment.
Our Knowledge Graph provides an overview of the global knowledge landscape, enabling us to rapidly identify thought leaders in any field. Using the Knowledge Graph, we successfully connected the customer with the neurologists they needed, thus broadening their understanding of gene therapies for DMD treatment and meeting their pressing deadline.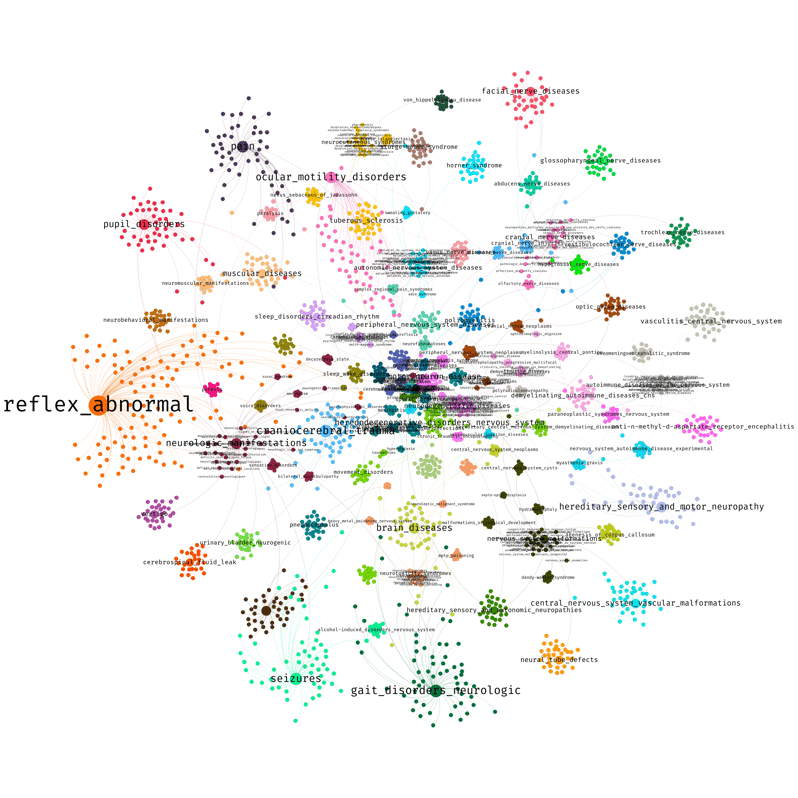 A visualization of Techspert's Knowledge Graph showing a subset of neurology. Our Knowledge Graph records the relationships between various stakeholders within knowledge exchange, providing a global, real-time overview of the landscape.
Some of the subject matter experts the customer conducted qualitative interviews with were:
A Director of a Pediatric Neuromuscular Program who also holds the position of Associate Professor of Pediatrics and Neurology, is an investigator on two current DMD clinical trials and has authored 40 papers (7 on DMD).

A Professor in the Department of Pediatric Neurology who also leads a research foundation unit that explores treatments on rare genetic diseases, has authored over 100 papers (5 on DMD) and is listed as an investigator on four clinical trials.
Neurologists shape pharmaceutical company's go-to-market strategy for anti-epileptic drug
A management consulting firm developing a go-to-market strategy for their pharmaceutical client asked us to facilitate qualitative interviews with US-based neurologists to understand perceptions around clinical message delivery on an anti-epileptic drug.
We've built an internal Semantic Search Engine enabling the ability to accurately match experts to a request, dig deep within medical fields, and drill down into specialisms within therapeutic and disease areas that would be hard to find manually. This gives us the ability to quickly turn around broad and narrow briefs to finding the best, and often undiscovered, experts.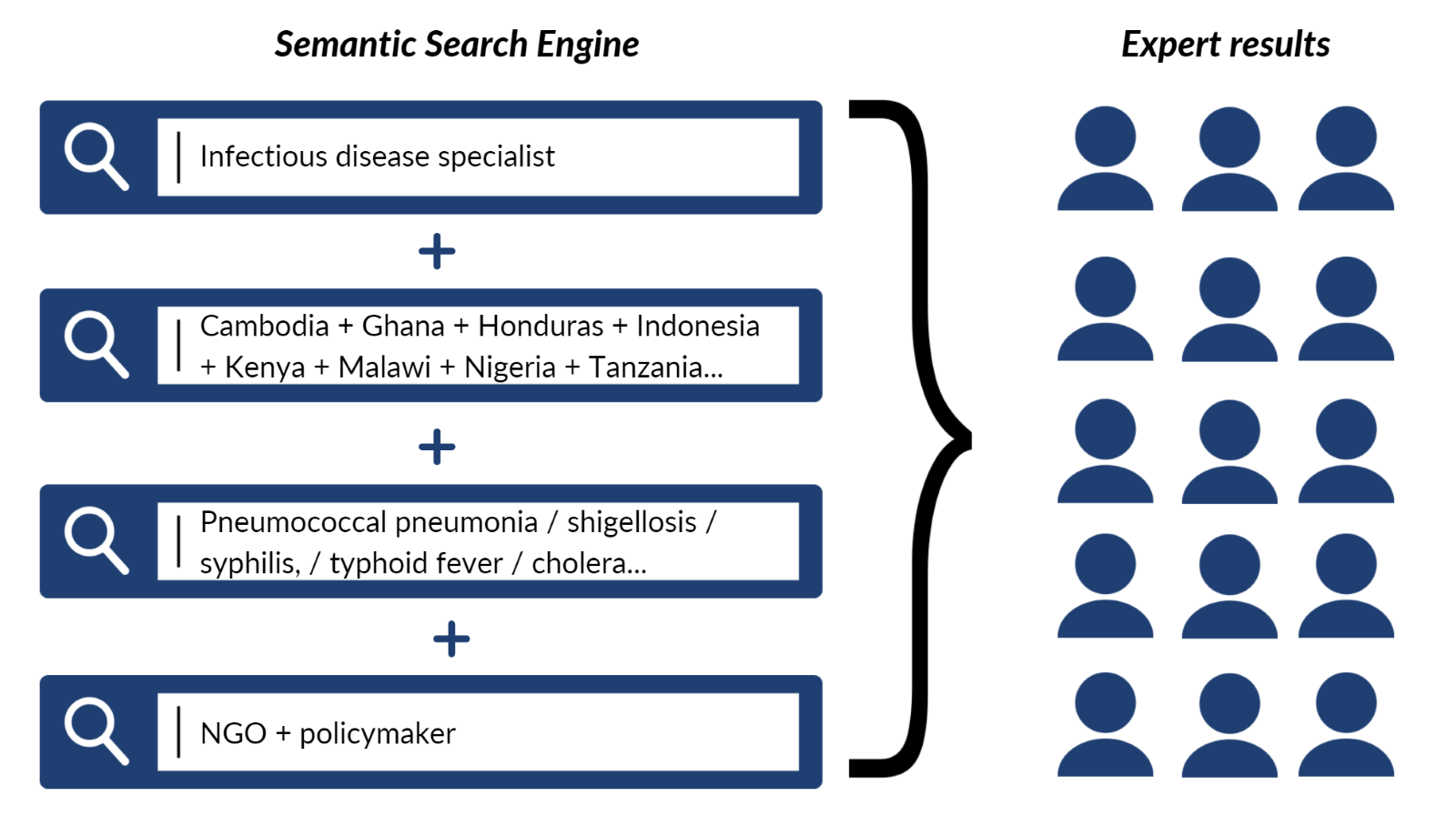 A graphic illustrating how Techspert's Semantic Search Engine works.
Powered by our Semantic Search Engine, we found the right experts for the customer to gain insights from including:
A Clinical Associate Professor who is board-certified in child neurology and pediatrics, specializes in the treatment of epilepsy, has authored 80 scientific papers, and is a member of the editorial board for many pediatric and neurology journals.




A Pediatric Epileptologist and Neurologist who is also an Assistant Professor of Pediatrics, has published 113 scientific papers and is the center principal investigator for two ongoing trials looking at treatment for epilepsy.
Life cycle management strategy for NRI drug informed by KOLs' insights
A strategic consulting firm developing a life cycle management strategy for an NRI (norepinephrine reuptake inhibitor) drug in the US market needed to bolster their plan with specialist insights. As such, they needed to connect with US-based KOLs:
Specializing in neurology, cardiology, psychiatry, and nephrology

Practicing at major academic medical centers with patients across a range of disease areas including multiple system atrophy and fibromyalgia

With a strong publication history and/or experience as a principal investigator or site investigator on clinical trials in the disease area(s) of interest.
Along with allowing us to specify the criteria experts need to meet, our Semantic Search Engine also lets us search for experts across different specialisms and disease areas at the same time, enabling us to effectively source experts for projects such as this one.
Using our Semantic Search Engine, the customer gained insights from KOLs including:
A Professor of Neurology recognized worldwide for their research on early disease recognition who is also a Director of a Multiple Sclerosis Program, and author of over 100 scientific publications.

A neurologist who has published 181 peer-reviewed articles in national and international scientific journals and has been involved in 13 clinical trials as a principal investigator.
Consultancy's frontotemporal dementia project enhanced with neurologists' insights
A life sciences consulting firm preparing a strategy for their end client needed to conduct qualitative interviews with neurologists who treat frontotemporal dementia (FTD), an uncommon type of dementia that causes problems with behavior and language.
The neurologists had to be based in France, Germany, and Italy, have a leading role in clinical research teams or studies for FTD, be a member of the board of a professional FTD association, have a published peer-reviewed article, and more.
Not confined to a panel of experts, our AI sifts through volumes of online information, such as research articles, medical websites, and clinical trial papers, to produce accurate, data-backed expert profiles. This ensures we're able to find the largest possible number of high-quality experts all over the world.
Using our search technology, we connected the customer to neurologists including:
A senior physician in the Department of Neurology who is also head of a research group, co/author of over 200 publications, and investigator on three clinical trials.




A Head of Neurology who has authored over 100 peer-reviewed articles, been involved in eight clinical trials, and has a leading role in a neuropsychology research team.
If you're looking to connect with subject matter experts in neurology or another field,

fill out our form

or

pop us a message

to get your next project started!