Find out how the infectious disease experts our AI sourced for customers helped to inform vaccine development, pioneer new treatments and fuel primary market research.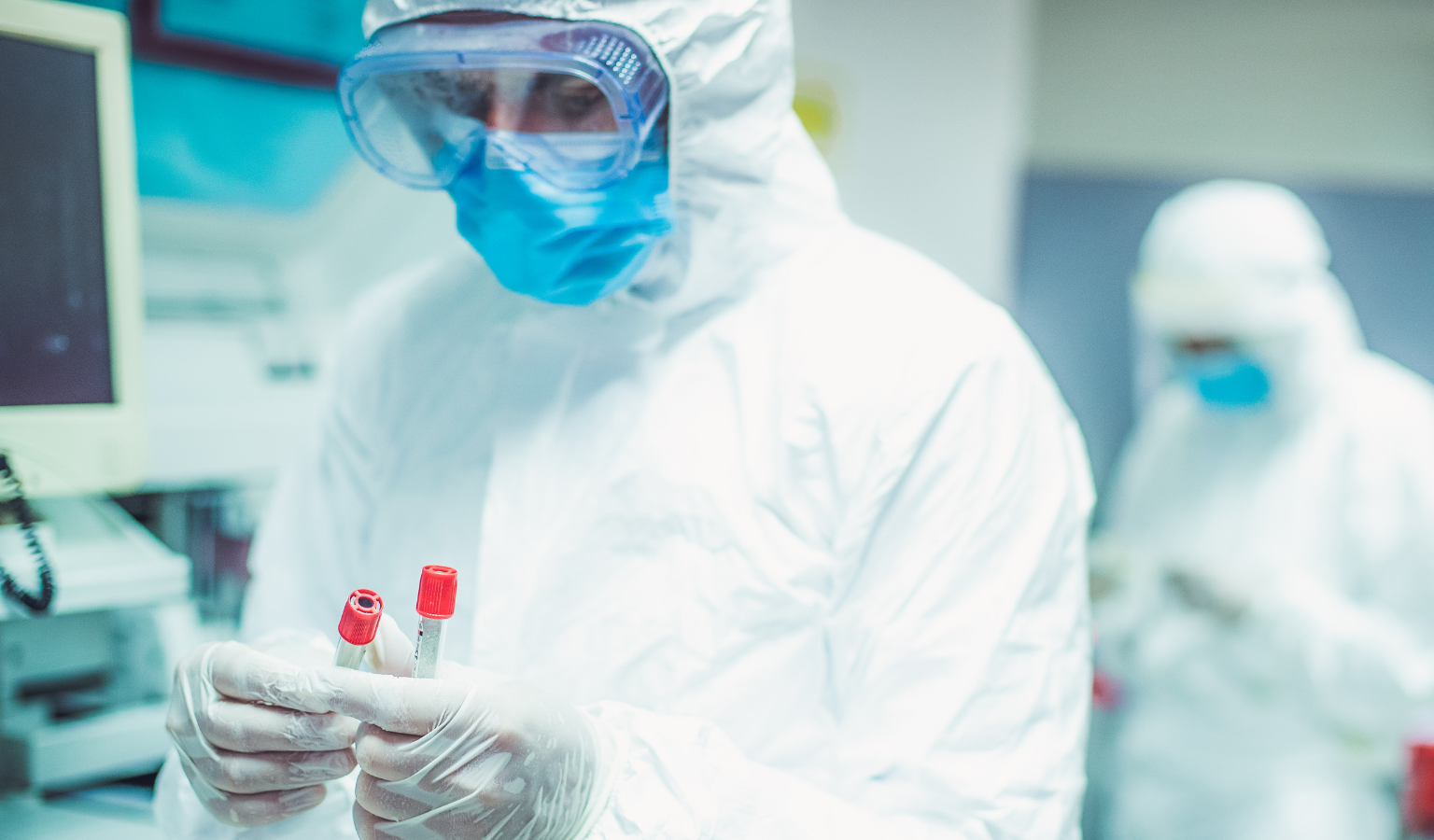 As we learned during 2020 when the coronavirus pandemic swept the globe, infectious diseases are a fast-moving and complex field of medicine. That's why it's more important than ever that relevant, up to date insights in this field can be accessed by everyone, quickly and to a high degree of specificity.
Our AI-driven search technology indexes billions of online data points to identify and connect your business with insights in any field, faster than traditional expert networks. And because we don't rely on static expert databases or panels, you can have confidence that you're speaking with the most relevant experts on a given subject matter, working at the forefront of their fields.
Discover how the insights our AI sourced empowered our customers with the knowledge they needed to make better business decisions regarding their infectious disease projects.
Focus groups enable consultancy to better understand antibiotic resistance
A life sciences consultancy needed to gain a better understanding of hospital formulary review processes, with specific reference to drugs used to treat gram-negative bacterial infections. Caused by gram-negative bacteria (GNB) which are resistant to several drugs and antibiotics, these infections include pneumonia, bloodstream infections and meningitis.
To gain the insights they needed, the customer needed an expert network to connect them with 30 healthcare experts via two virtual focus groups and one –in-person session, with each engagement having approximately 10 experts and lasting four hours. The required experts included clinicians, pharmacists, critical care and infectious disease specialists at leading hospitals and medical institutions.
When they approached us, the customer had already begun the process of recruiting experts but had exhausted all their resources and was struggling to expand their knowledge pool. Thanks to our AI technology's expansive reach and unparalleled precision, we were able to match the customer with the best minds to advise them, including:
A Clinical Professor and director of an intensive care unit specializing in the containment and treatment of patients with infectious diseases who has authored more than 400 publications.

An infectious disease specialist and Associate Professor of Medicine at a leading teaching hospital who has authored more than 50 scientific papers, of which 12 focus specifically on gram-negative bacterial infections.
Marketing strategy given a boost with infectious disease specialists' expertise
A global healthcare communications agency preparing a marketing and advertising strategy for their end client needed an expert network to connect them with infectious disease specialists in Spain and Mexico to supplement their pitch. They particularly needed to engage with healthcare experts who could shed light on certain multi-drug resistant organisms (MDROs) – bacteria and other microorganisms that have developed resistance to several antibiotics.
Harnessing our tech, we connected the customer with the relevant, precision-matched experts they needed, including:
A critical care specialist who serves as an infection control officer at their institution, regularly treats patients who present with multi-drug resistant infections and is an author of a paper investigating the comparison of certain treatments for multi-drug resistant infections.

A chief of a hospital's Department of Infectious Diseases with 25 years of experience, who has authored over 150 scientific publications on infectious diseases (25 focus on MDROs and infections) and has been the principal investigator for different studies.
Maternal vaccination research project informed by expert insights
Maternal vaccination, also called maternal immunization, is the administration of vaccines to women during pregnancy to protect the mother, fetus(es) and infant(s) from serious vaccine-preventable diseases.
A consultancy working on a maternal vaccination project needed to connect with US-based experts via 60-minute qualitative interviews to help supplement their strategy with industry knowledge.
They specifically needed to engage with key opinion leaders (KOLs) or medical society stakeholders with significant expertise in maternal vaccination, former ACIP (Advisory Committee on Immunization Practices) members, and obstetrician-gynecologists (OB-GYNs).
Propelled by precision, speed and volume, our AI search technology scanned through volumes of online data to identify best-in-class experts to share their expertise with the consultancy.
Following the engagements, the consultancy obtained the information they needed to inform their end client's strategy. The specialists the customer engaged with included:
An OB-GYN who has contributed to over 135 research items on gynecology and is also a Professor of Obstetrics and Gynecology and Director of Gynecological Oncology Clinical Research at a leading medical school.

An internationally recognized expert in pediatric infectious diseases who is also a Senior Vice Chancellor for Academic Affairs, author of over 180 scientific publications, and who was previously Chair of Pediatrics and Human Development at a leading global research university.
HIV and TB specialists enhance go-to-market strategy
A strategy consulting firm developing a go-to-market strategy for their end client asked us to connect them with various international stakeholders specializing in HIV and TB to support their project. The experts had to be based in the EU5 (the UK, Italy, Spain, France and Germany), India, Indonesia, Kenya, South Africa and Uganda.
The stakeholders the consultancy needed to connect with included:
Ministry of Health or NGO (non-governmental organization) professionals with direct involvement in guidelines, funding decisions, and/or operations of diagnostic testing in infectious diseases

Clinicians actively treating and managing HIV and/or TB patients

Managers of laboratories or facilities actively testing samples for HIV and/or TB

Public health experts/KOLs highly published in TB management with a medical background
Our AI successfully identified and connected the customer with experts including:
A Global TB Technical Director with 23 years of experience in public health services specializing in TB, HIV/AIDS and other neglected diseases, who's also experienced in evaluating NGO projects and government schemes at national and subnational levels.

An Associate Professor in the Department of Microbiology whose expertise and research interests lie in antibiotic resistance and tuberculosis and has contributed to 15 publications on TB diagnostics.



Healthcare practitioners break barriers to entry in Greece, India, and Saudi Arabia
A healthcare communications agency preparing an advertising strategy for their end client asked us to connect them with healthcare practitioners (HCPs) in Greece, India, and Saudi Arabia to help inform their strategy.
They needed to engage with infectious disease specialists, microbiologists, and intensivists (physicians who specialize in the care of critically ill patients) who could shed light on certain multi-drug resistant organisms (MDROs).
The HCPs had to:
Have been in clinical practice for at least five years

Regularly treat patients who present with multi-drug resistant infections

Spend at least 50% of their time in direct patient care
Our AI sifts through volumes of information at speed to ensure that we're always able to find the largest possible number of experts for our customers, even on a global scale. Because of this, we successfully connected the customer with the experts they were looking for across the required geographies, including:
A Professor of Clinical Microbiology with 15 years of experience who is a member of the European Congress of Clinical Microbiology and Infectious Diseases, and author of 130 publications on various infectious diseases and associated bacteria.

An Infectious Disease Consultant with 10 years of experience who spends 70% of their time in direct patient care, is a leading researcher on multi-drug resistant infections and author of 50 scientific publications.
Infectious disease specialists rescue consultancy's two-week deadline
After struggling with another vendor who failed to meet their quality standards and timelines, this management consultancy turned to us for help.
The consultancy needed to better understand Clostridium difficile (also known as C. difficile or C. diff) – bacteria that can infect the bowel and easily spread to others. To do this, they needed techspert.io to schedule interviews with infectious disease specialists and/or clinical microbiologists, and physicians based in Spain and Italy.
Our ability to source world-class experts rapidly is because of our internal Knowledge Graph. Developed by our tech team, it gives us a global, real-time visualization of the knowledge landscape, enabling us to swiftly identify the key thought leaders in any field and connect them with customers who need their insights.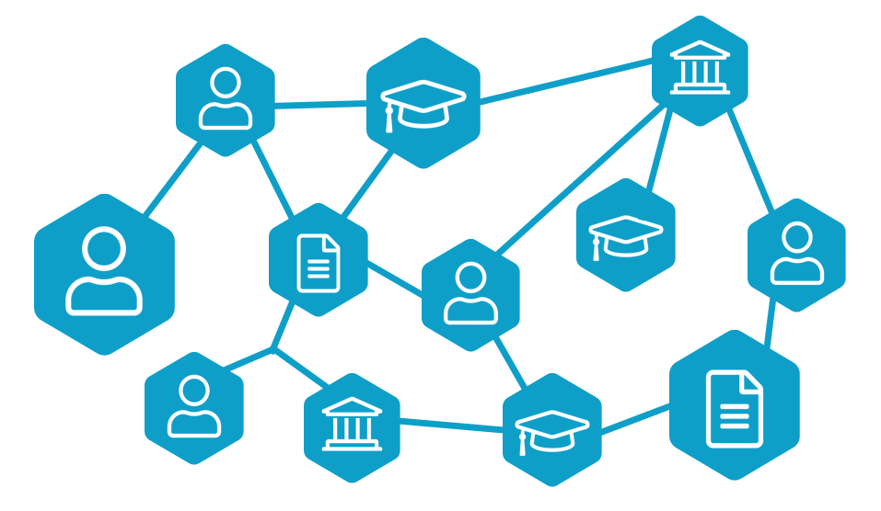 A knowledge graph showing the links between experts, organizations, universities, and publications.
Fuelled by our AI, we delivered where our competitor couldn't, enabling the customer to enrich their research with high-quality insights and meet their two-week deadline. Some of the specialists the consultancy engaged with included:
An Associate Professor of Infectious Diseases who is a director of one of the largest public microbiology laboratories in Europe.

The Head of Infectious Diseases at a research institute who has also authored over 340 publications.
Healthcare advertising agency strengthens strategy with knowledge gained from HIV/AIDS KOLs
A healthcare advertising agency working on a high-level strategy needed to engage with HIV/AIDS KOLs in preparation for a new business pitch. The KOLs had to be based in the US and EU5 and practice at an accredited HIV Centre of Excellence.
We've developed a Semantic Search Engine, which allows us to combine complex search requirements to precisely identify the leading experts in even the most complex fields.
Using our Semantic Search Engine, we found the KOLs the customer was looking for, including:
A Professor of Medicine in the Division of Infectious Diseases armed with over 25 years of experience, who is also the director of a HIV program at a medical center, and a member of the American Academy of HIV Medicine.

An HIV/AIDS Program Director in a hospital's infectious diseases unit who has been the principal investigator in 200 clinical trials, co-authored 700 scientific papers and 100 book chapters and is a reviewer for 60 international journals.
To discover how our AI-powered search technology could help you connect with hard-to find subject matter experts in various fields, get in touch!