Discover how the cardiology experts our AI sourced for our customers helped to inform digital health strategies, pioneering new treatments and primary market research.
We've developed AI-powered search technology that scours billions of online data points to identify and connect your business with the most relevant experts in any field, faster than traditional expert networks. This speed and specificity enables us to support customers who work on projects in fast-moving and complex fields such as cardiology.
Learn more about some of the cardiology projects we've worked on and how the experts out AI recruited empowered our customers to make more informed decisions.
Healthcare strategy enhanced by KOLs' primary insights
A healthcare strategy consultancy supporting their end client with a project on transthyretin amyloidosis (ATTR), a rare condition characterized by abnormal build-up of a protein called amyloid in the body's organs and tissues, needed to engage with subject matter experts to support their strategy.
The key opinion leaders (KOLs) needed to be:
Based in France, Germany, and Italy.

Neurologists managing ATTR-polyneuropathy (ATTR-PN), this affects the peripheral nervous system (nerves that branch out from the brain and spinal cord).

Cardiologists managing ATTR-cardiomyopathy (ATTR-CM), this impacts the heart.

Have comprehensive knowledge of the ATTR pipeline and involvement in ATTR-PN and ATTR-CM clinical studies, respectively.
With precision, speed and volume at its core, our AI search technology identified the KOLs the customer requested, enabling them to get the hands-on information they needed for their project.
The customer conducted qualitative interviews with KOLs including:
A cardiologist primarily involved in the diagnosis and treatment of ATTR at a regional amyloid center who has been involved in ATTR-CM clinical studies and co-authored more than 70 publications (13 on ATTR).

A neurologist who divides their time between clinical practice and clinical research, has participated in ATTR-PN clinical trials as the Principal Investigator or Sub-Investigator, and authored several publications on ATTR.
Cardiovascular regulatory affairs KOLs support business intelligence company's project
A business intelligence company needed an expert network to arrange qualitative interviews with cardiovascular (CVD) regulatory affairs KOLs to supplement their project.
The KOLs had to meet criteria such as:
Be based in the US and EU5 (Spain, Italy, France, Germany, and the UK)

Have 10 – 35 years of regulatory experience

Hold senior positions in pharma/biotech companies with experience in the registration of pharmaceuticals and/or have past experience in regulatory bodies

Be familiar with the regulatory aspects relevant to the CVD space and repurposing/repositioning drugs for approval in new indications.
Specificity is key when it comes to gaining insights from the right experts. We've built an internal Semantic Search Engine enabling us to accurately match experts to a request by inputting the relevant criteria the experts need to match. Such as, location, specialism, experience, and job title.
Using the Semantic Search Engine, we connected the customer with the exact experts they needed.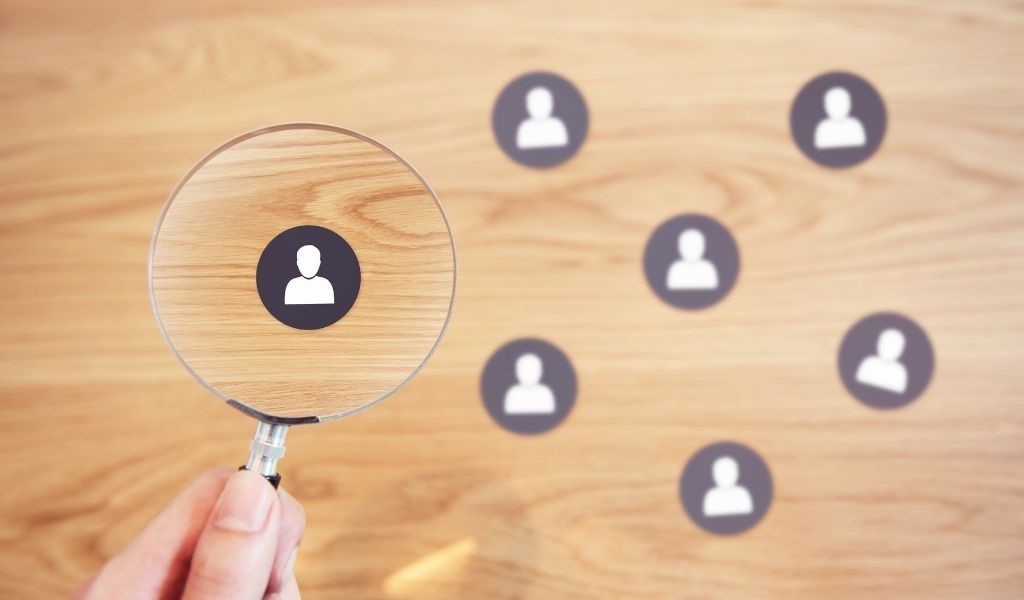 Our Semantic Search Engine ensures we connect our customers with experts who precisely match project requirements .
The CVD regulatory affairs KOLs the customer engaged with included:
A Global Clinical Head of Cardiovascular Disease at a multinational biopharmaceutical company who specializes in regulatory affairs, regulatory submissions, and pharmacovigilance.

A Regulatory Affairs Head at a leading pharmaceutical company experienced in developing EU and international regulatory strategies for key marketed and investigational products in CVD and respiratory therapeutic areas.
Cardiologists and hematologist-oncologists deepen communications agency's understanding of breakthrough leukemia treatment
Over the past decade, Bruton's tyrosine kinase inhibitors (BTKis) have increasingly replaced chemotherapy-based treatments in patients with chronic lymphocytic leukemia (CLL) and mantle cell lymphoma (MCL).
A healthcare communications agency working on a BTKi project asked us to connect them with cardiologists within a US academic center or center of excellence experienced in treating cardiotoxic adverse events (AEs) in patients with CLL or MCL from treatment with BTKis.
Furthermore, the customer also wanted to engage with US-based hematologist-oncologists experienced in using BTKis to treat CLL.
With the requirements in hand, our AI went on the hunt to find the precision-matched experts for our customer, including:
A cardiologist who is also a Director of a Cardio-Oncology Program, an Associate Professor of Medicine and author of over 200 publications.

A hematologist-oncologist who is also an Associate Professor of Oncology, Clinical Director of Hematology, and author of over 30 scientific papers.
Healthcare practitioners shape online medical education events
Due to the impact of COVID-19, many organizations turned to online events to stay engaged with their audiences and target markets, including pharmaceutical companies.
A healthcare and life sciences consultancy working on a project for their end client needed to find out how COVID-19 has affected online events in medical education, and what can be changed to appeal to physicians.
As such, they needed to engage with various healthcare practitioners (HCPs) such as cardiologists, diabetologists, endocrinologists, obesity specialists and hepatologists across a range of countries including the UK, Brazil, Japan, Canada, Saudi Arabia, India, China, Germany, and France.
Unlike traditional expert networks, our AI isn't confined to a static database of experts. Instead, it trawls through billions of publicly available online data points to identify the leading experts in any field. This allows us to connect our customers with experts from all over the world.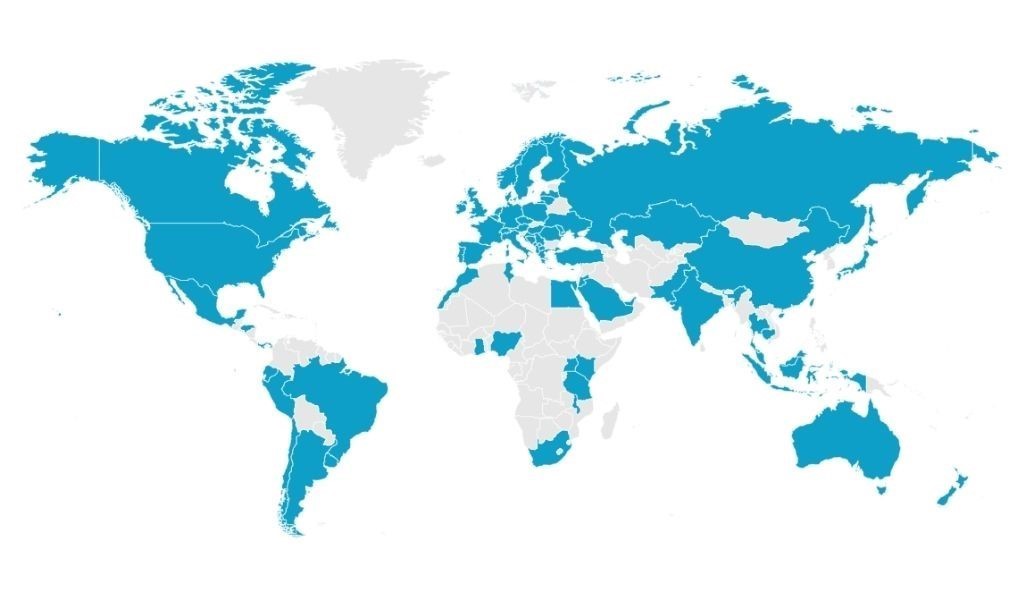 In 2020, we connected our customers with experts across more than 40 countries!
Some of the HCPs the customer engaged with were:
A Professor and Director of Interventional Cardiology who's a member of steering committees for clinical trials, has presented at national and international scientific meetings, and only started attending virtual medical education events because of COVID.

A Head of Bariatric Surgery who has published 58 scientific papers, has presented at global conferences, is a fellow of an international society for metabolic and bariatric surgery and started attending virtual medical education events before COVID.
Cardiologists provide consultancy with key insights on booming medical device market
Drug-eluting balloons (DEB) and drug-eluting stents (DES) are tools used by cardiologists to widen blocked arteries to ensure good blood flow. Both these devices are coated in medication which is released into the vessel wall to facilitate the treatment.
According to recent reports, these two markets show no signs of slowing down. The DEB market is forecast to reach an estimated value of USD 1.8 Bn in 2026, growing at a CAGR of approximately 18% from 2018 - 2026 and the DES market is anticipated to reach USD 8.74 Bn by 2026, expanding at a CAGR of 5.67% from 2018 - 2026.
An investor relations consultancy was looking to connect with interventional cardiologists who work closely with these tools in adults as part of their primary market research. Based on the customer's criteria, our technology identified first-class KOLs within a matter of hours and matched them with the customer, enabling them to get the insights they needed, swiftly.
Some of the experts our AI found for the customer included:
A Medical Director of a heart failure unit at a school of medicine who also holds the position of Associate Professor of Medicine in the Cardiology Division, is a Member of the American Heart Association and

has authored

30 scientific publications.

An Associate Professor of Medicine and practitioner who is board-certified in interventional cardiology and cardiovascular diseases and has authored 63 scientific publications.
Digital health innovator boosts primary market research with cardiology insights
The healthcare technology landscape is evolving rapidly, and organizations are increasingly turning to technology to help improve health and wellness. A customer specializing in digital health needed to connect with experts to support them with several research projects, including one on cardiology.
They needed to engage with digital health specialists experienced in telemedicine, remote patient monitoring and remote patient diagnostics, virtual health assistance, and/or digital therapeutics with the aim of discovering the potential of digital health solutions in the field of cardiology.
The customer requested to connect with specialists from Europe, the US and Australia. Our AI successfully sourced the specialists they needed across the specified regions within just 48 hours, including:
A board-certified cardiologist who has authored a number of scientific papers and has served as a consultant to telehealth companies and medical technology start-ups.

A professor and cardiology specialist who has authored / co-authored more than 350 publications and has led / co-led 9 clinical trials focusing on cardiovascular diseases.
Looking for cardiology experts or specialists in another field? Whatever you're looking for, we've got you covered - contact us to find out how we can support your next project.