Work with the best quantitative or qualitative healthcare insights, precisely matched to your project
Our AI-driven technology and hands-on vetting process means you can engage with experts across thousands of specialities and therapeutic areas, from anywhere in the world. We're confident we can connect you with the precise experts you need.
We find them for you, make it easy for you to connect and keep your project organized so you can gain the insights you need, quickly and easily.
Here's how it works...
1

Tell us what you're looking for and all about your upcoming project

We'll kick off our custom expert recruitment process straight away.

2

We find the best-placed experts in the world to share their knowledge

Our tech scours millions of expert profiles. We choose best matched for you to review and set up the connection.

3

Connect inside our custom-built Techspert portal

Schedule calls with one click, then manage the whole connection and access project materials in a single place.
"We've found that more traditional market research vendors aren't always able to source true experts, and expert panel providers don't always have the expertise that we're looking for. Techspert finds the niche experts we need, giving us fresh perspectives and an edge on our competitors."
Jenna Riffell
Managing Partner
Kx Advisors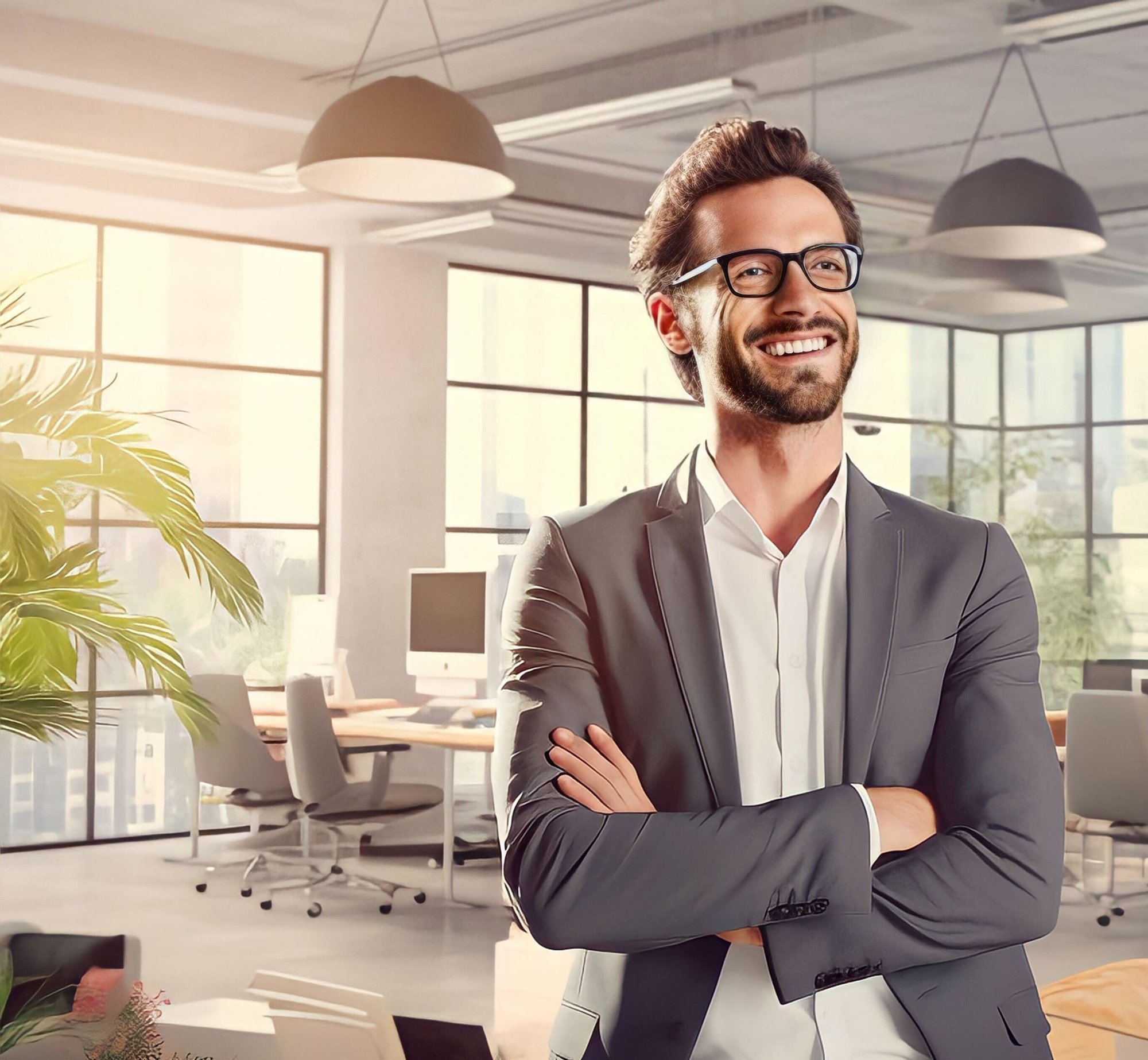 Bye bye, complicated project management.
Hello, Techspert!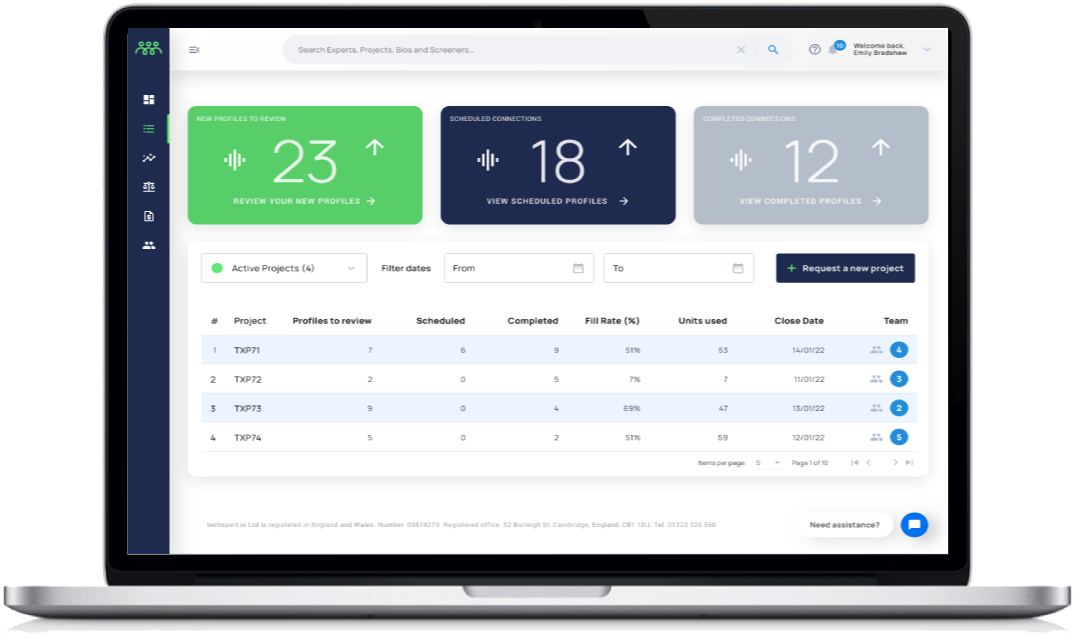 With Techspert, endless email threads and complicated scheduling spreadsheets are a thing of the past. Our platform makes it easy to manage your contacts and conversations with experts, with everything you need organized and easy-to-access thanks to some great features.
Snapshot view

Get a comprehensive overview of your project and export info when needed

Review & schedule

Quickly review expert profiles and schedule calls from inside the portal

Manage connections

Download and manage project materials in one central place
Use Techspert to share and manage knowledge across your organization
As well as managing your current projects, our platform allows you to re-book calls with experts you've previously engaged with and share expert profiles across your team.
When you partner with us as a customer, you get access to Omnisearch.

Omnisearch allows you to re-book calls with experts your organization has previously engaged with and share expert profiles across your team. You can also access and share past insights and project assets including non-confidential call recordings, transcripts and screeners so you can re-use verified insights for your next project at no extra cost.

Every project or engagement you complete with Techspert enriches your own bank of knowledge and resources for your whole organisation to benefit from in future.
Save up to 10 hours per project by using our platform
Share insights quickly thanks to exclusive Omnisearch features
See why 98% of our users recommend Techspert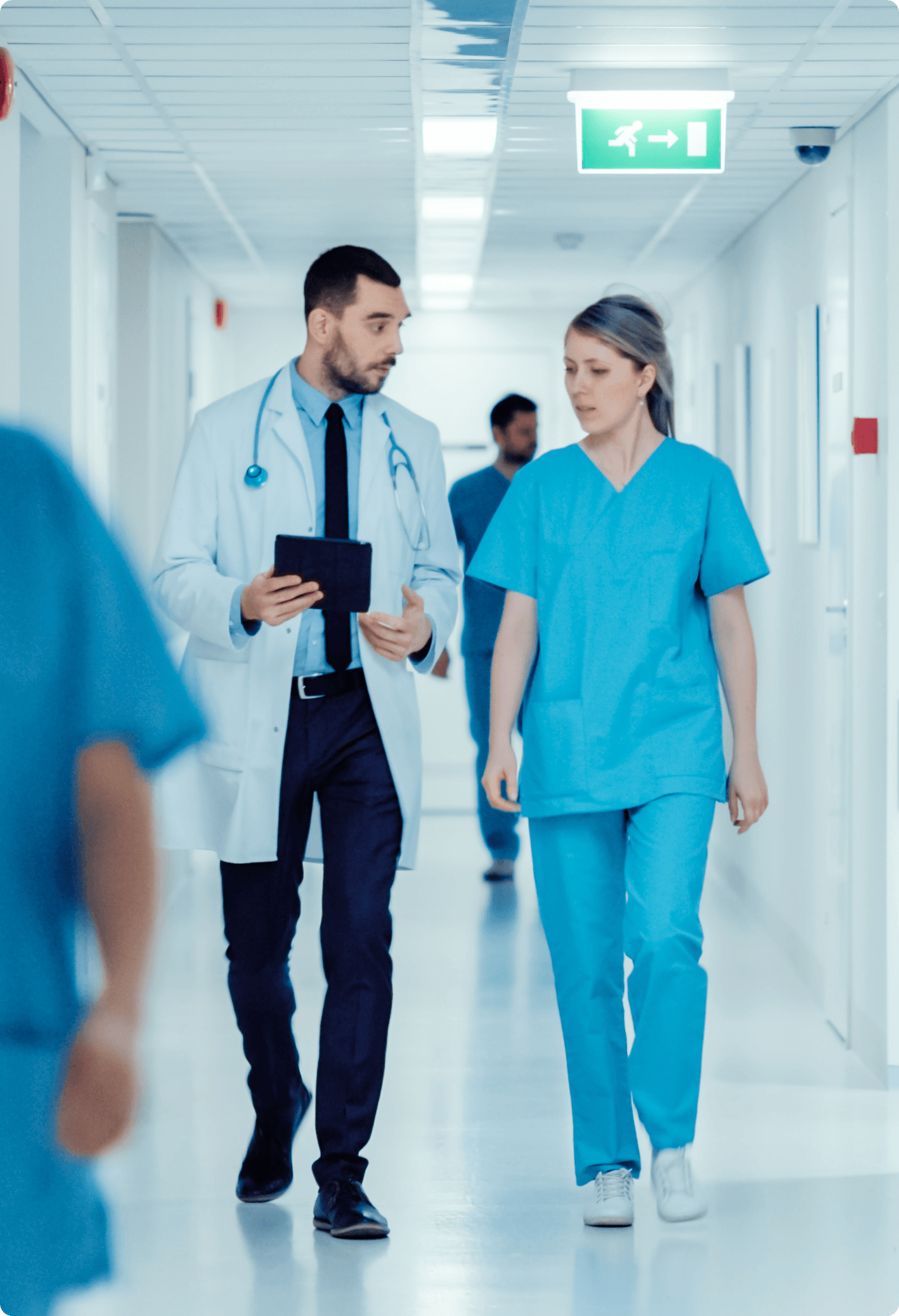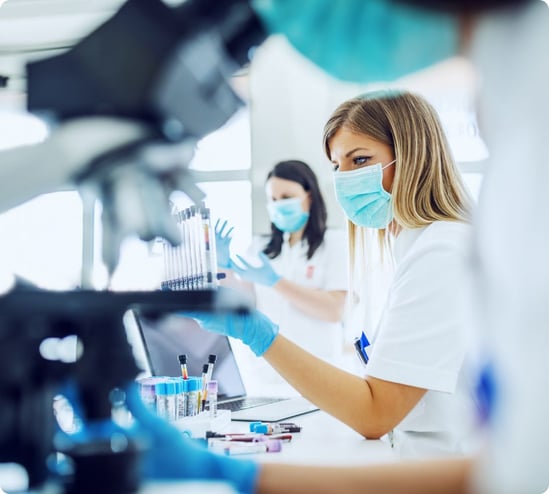 Work with a dedicated project manager who understands precisely what you're looking for
Our AI-powered search technology is world beating, but we don't rely on tech alone. Our tech works hand-in-hand with our team of experienced project managers, all of whom are highly qualified within a healthcare or life sciences related field.

Your project manager will be on hand to help with any questions you might have and is your dedicated point of contact to ensure your project is a success from start to finish.


Ways to engage with experts and get the insights you need:
Qualitative 1-1 interviews
Get deeper insights at a date and time that suits you and easily manage the engagement inside our platform
Quantitative
surveys
Working with you, we'll program your survey, get it completed and quality control the results.
Data review
& appraisal
Give your data to the most applicable experts in the world who have the deepest knowledge on your topic.
Multi-expert focus groups
Create a group advisory board for your project and harness the power of expert group thinking
Start using insights you won't find anywhere else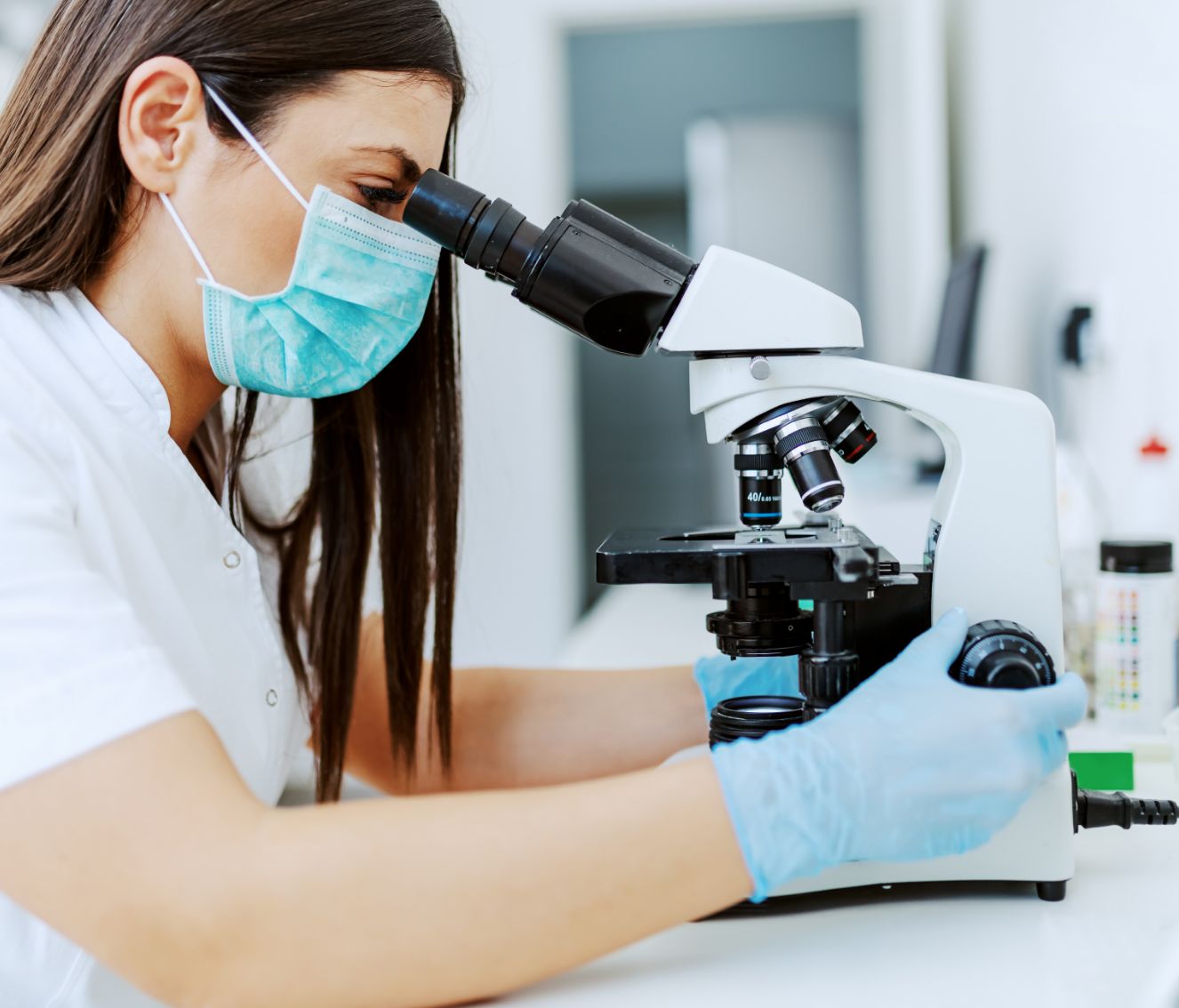 Case study
Partnering with Putnam Associates
Putnam Associates are global strategy consultancy providing life sciences clients with valuable, clearly articulated, data driven insights to make better strategic decisions. We are an AI-driven expert network connecting businesses with subject matter experts for primary insights.
'How does the process work?' and other FAQs
So, how does the process work?

At Techspert, we've developed a clever AI-powered search engine that scours the web for the best expert in any given field — fast.

Once you've told us what you're looking for, we'll get in touch with the experts we found in our search. When they respond, our friendly Project Management team draws up and sends over profiles to you, along with the experts' availability in your local time zone, so you can review profiles before we set up any calls.

When you give us the thumbs up, we go ahead and schedule the call for you by sending over relevant dial-in numbers.

That's it! It's quick, easy and requires no fuss from your end.
How do I connect to the call on the day? Is it simple?

When we schedule a call, we invite you to a calendar appointment with all the necessary dial-in details explained.

Alternatively, you can use your computer/laptop by clicking on the web browser link we send over. Simple as that.
Can calls be recorded?

Yes, of course, so long as they're inside the Techspert platform. But we don't record calls by default.

If you want recordings, please let us know in advance of your calls so we can enable this feature and send them to you after.

Also, please note that we're unable to record any calls that don't go through our hosting services via the dial-in details we provide.
Will you send me a list of experts?

No, we don't just send lists. We send over the experts' profiles when they confirm they're eligible for your engagement.
Can I send pre-call screeners and follow-up questions to the experts? Can I share materials with them?

We'd need to know about this when you first speak to us and before we reach out to the experts, but yes, of course you can!

We're transparent with experts and having this information in advance allows us to provide an accurate estimate of how much time they'd need to dedicate to your engagement.

If you have pre-call screeners, please send these over to us and we'll confirm experts that match your requirements outlined before sending them over to you. We ask that screeners are qualifying and concise. For follow-up surveys, please let us know before we begin our outreach so we can outline this in our initial agreement with experts.
How do Techspert qualify the experts in the network?

Our AI search tech sorts through the 280+ million experts in our network from all around the globe. Then, we fine-tune the findings further to find the best-placed exerts for your project.
What factors affect expert conversion? And what's Techspert's conversion rate for expert engagements?

Our acceptance rate is 2x the industry average for expert engagement acceptance.

The length of the process depends on several factors. These include the geographies of you and the expert(s), the topic being explored, and the occupation and commitments of the expert.

Your Techspert point of contact will outline this with you before starting outreach, so everyone is on the same page before we begin contacting experts. We'll keep you informed throughout the whole process too.
What if our project changes scope? What happens?

It happens. It's fine! Just let us know as soon as possible if your project changes scope at all.

This could be the number of experts you're looking for, the job description, the professional background of experts or even their specialisms.

We'll still do everything to find you experts in your new areas of research if your project does change scope.
Can I see Techspert's terms and conditions?

Definitely. Our terms and conditions can be found

here.