In this series of expert interviews, Techspert speaks with frontline healthcare specialists to get unique, on-the-ground insights into how healthcare and health systems in emerging markets are affected and adapting during COVID-19.
Below is an interview with Dr Kelly Iraoyah from Nigeria recorded on 25 May 2020.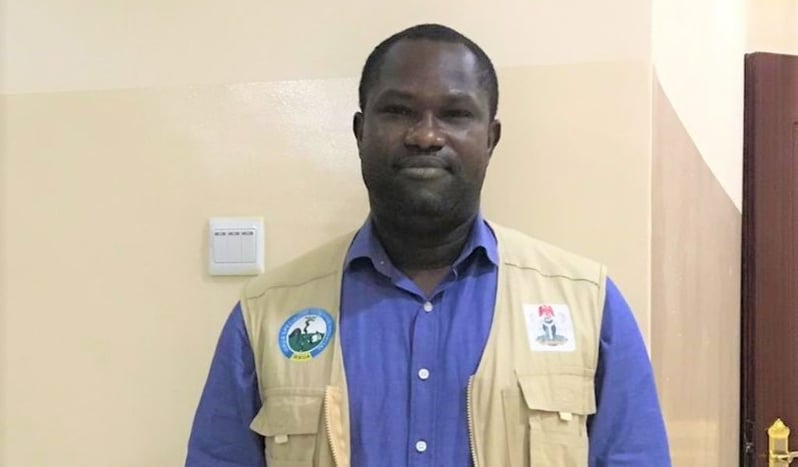 Dr Kelly Iraoyah
Please tell us a bit about yourself and your current role?
My name is Kelly Iraoyah, a medical doctor who hails from Nigeria. I am a consultant Infectious Diseases Physician with almost a decade of experience in the management of infectious diseases, notably malaria, HIV/AIDS, tuberculosis, and viral hemorrhagic fevers such as Lassa fever and Yellow fever.
I currently work in the isolation ward of the Institute of Lassa Fever Research and Control of the Irrua Specialist Teaching Hospital, Edo State, Nigeria. I am a frontline physician in the fight against highly infectious diseases, the likes of which I mentioned above.
What are your responsibilities in Nigerian healthcare?
I function strategically as a frontline physician managing infectious diseases and I supervise resident doctors and medical officers who do the same. I have also been an active responder to disease outbreaks like Lassa Fever and most recently, COVID-19.
Research is one of my passions and as an infectious diseases physician, there are plenty of research opportunities open to me. There is a huge burden of infectious diseases in Nigeria and Africa as a whole, so conducting research offers me the opportunity to answer puzzling questions in my field of specialty and develop solutions for several challenging health conditions.
I am also working towards involvement in upcoming clinical trials which are quite novel in Nigeria.
How have your role and responsibilities changed since the COVID-19 pandemic began?
Since the COVID-19 pandemic, I have had to modify my role as a physician. In addition to offering clinical services in the active management of the disease, I have also taken up supervisory duties as well as field activities to regions that are badly hit by the disease.
I am currently on a national deployment for COVID-19 response. As a member of the Nigerian Federal Government Task Team, I am drafting management protocols and SOPs (standard operating procedures) for case management to states with a huge burden of the disease, in addition to capacity building by way of training frontline health workers (such as doctors, nurses, and pharmacists) to boost their confidence in tackling the outbreak.
How is COVID-19 currently tested for and treated in Nigeria?
Currently, the disease is tested for using reverse transcription-polymerase chain reaction (RT-PCR), a nuclear-derived method for detecting the presence of specific genetic material from any pathogen, to detect viral RNA using appropriate primers in various certified laboratories across the country approved by the Nigerian Centre for Disease Control (NCDC).
COVID-19 is currently treated with supportive care using medications like antibiotics, antiviral agents, antimalarials, and vitamins and zinc supplements.
How has the national healthcare system evolved during the pandemic?
The country's healthcare system was largely unprepared for the pandemic. The healthcare system had been in a poor state over the years, no thanks to poor funding and lack of facilities in hospitals. However, the pandemic has re-awakened the urgent need to fix the healthcare system to meet the health needs of the teeming population. To deal with the current crisis, things are hurriedly being put in place by various tiers of government to combat the pandemic.
In a nutshell, the pandemic has been "a blessing in disguise" as it has compelled governments to revamp the healthcare system in the country.
How has quarantine been implemented in your region? How does outbreak investigation and surveillance work?
Quarantine for 14 days was initially applied to returnee travelers from outside the country. This was sometimes flouted by some individuals as enforcement was not very strict and it was a challenge for the authorities to secure all land borders leading into the country.
Some people who are enlightened willfully submitted themselves to quarantine but the highly placed individuals in society preferred to self-isolate themselves in their homes away from public glare. How effective this quarantine was cannot be guaranteed.
In terms of surveillance and outbreak investigation, the NCDC has preliminary guidelines for managing the condition. This is a robust document tackling different aspects of the disease including outbreak investigation. All confirmed cases are carefully documented and their contacts are identified by Disease Surveillance and Notification Officers (DSNOs) who work at the local government level (primary healthcare level) and such data are passed on to the State Epidemiologist (secondary level) who then sends the information to the NCDC surveillance team for documentation as part of national data. All contacts are line-listed for effective and proper documentation.
How has COVID-19 impacted treatment of patients with other infectious diseases? Are resources still able to be mobilized effectively?
With the outbreak of the pandemic, control of other infectious diseases has been neglected. For instance, to decongest clinics, patients who usually have frequent ongoing appointments now have fewer appointments thus disrupting their treatment plans. Control programs for other infectious diseases seem to have slowed down, with more government resources being channeled into COVID-19 control. Therefore, there is the risk of people dying from other diseases because of a shift of focus in terms of funding.
How have community perspectives evolved with respect to healthcare?
Community perspectives have undergone some changes since the pandemic started. People now know what it means to take personal responsibility for their health in terms of observing safety measures to curb the spread of a disease. Also, awareness has increased concerning health-seeking behavior. People now go to hospitals to test for COVID-19 with the slightest symptoms of 'flu' unlike before where they would just ignore such symptoms as those of a 'mere cold'.
What challenges have been faced in implementing different adaptation strategies so far?
It has been a very big challenge for people to cope with and comply with various control measures geared towards curbing the spread of the disease, ranging from lockdowns to having to wear face masks as preventive measures.
Various means of livelihood have been badly affected as people cannot leave their homes to fend for themselves. Making matters worse is the fact that the government's palliative measures of food supplies to the homes of the most vulnerable people in society are not adequate as many homes are not reached because of the large population.
Furthermore, many people still do not believe the pandemic is real, hence the flouting of control measures. Some people do not wear face masks despite the government directives and safe distancing is not being observed by many people. This no doubt is a recipe for disaster. However, it is understandable that people are finding it frustrating to adapt to this new way of life.
What do you see as the most important project or initiative for responding to the pandemic?
Compliance with physical distancing, avoidance of large gatherings, the use of face masks, and hand washing are all effective measures in responding to the pandemic, but they have been very challenging to enforce here.
In Nigeria, and worldwide, lockdowns can be considered the most effective single measure in combating the pandemic. Imagine what the numbers would have been like if there were no lockdowns! They have proved to be a very effective way of curbing the spread of the virus by effectively restricting movements and are therefore the most important initiative, in my opinion, in responding to COVID-19.
Read the full emerging market series: