Techspert joins the battle to defeat COVID-19 by making donations to Johns Hopkins Center for Health Security.
COVID-19 has caused worldwide havoc. But one thing we've observed which makes us feel positive about overcoming this battle is how many people, organizations, countries, health workers, experts, and more are joining forces to fight this global pandemic.
From Cuban doctors and nurses travelling to Italy to help fight the outbreak to Jack Ma (Asia's richest man) pledging 1.8 million face masks and 210,000 coronavirus test kits to some of the poorest nations, Techspert is joining the fray by making donations to Johns Hopkins Center for Health Security (CHS). CHS is a non-profit organization whose experts in global public health, infectious disease, and emergency preparedness have been at the forefront of the international response to coronavirus.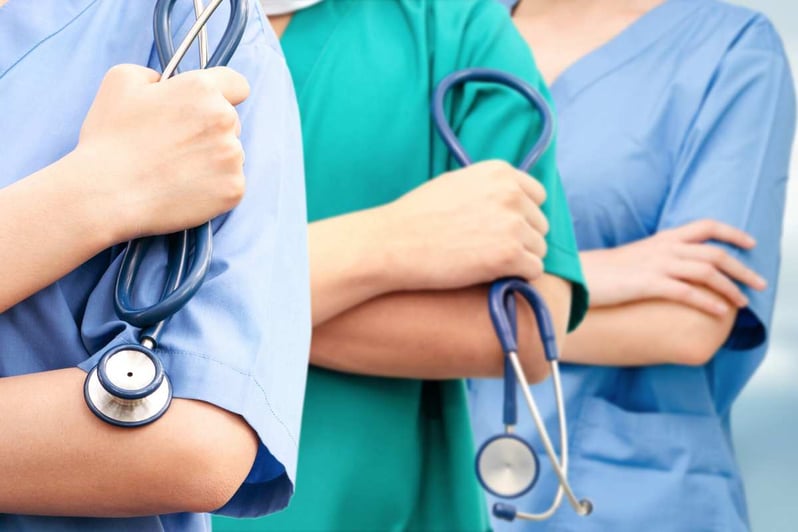 If you're unfamiliar with what we do, we've developed an AI search technology which crawls the web to identify the world's leading experts. We then match these experts with organizations who need their specialist insight for which these experts receive an honorarium.
Many of the specialists we engage opt to donate their honorarium to charity because they love being able to share their knowledge and do good at the same time. Given the current crisis we're in, techspert.io is giving all experts the option of donating their honorarium to CHS and if they choose to, we'll top up their donation by an additional 30 percent.
Additionally, we've offered pro-bono use of our expert connection platform to the UK Parliament's Knowledge Exchange Unit, a dedicated unit which aims to support and strengthen the exchange of information and expertise between UK Parliament and the research community.
"Defeating the global pandemic that is coronavirus will require worldwide collective action and effort, and as a business – albeit a growing startup – it's imperative that we play our part too," said Dave Holden-White, Techspert Co-Founder and Managing Director.
"By offering pro-bono use of our expert connection platform to the Knowledge Exchange Unit and supplementing the honorarium of experts who elect to donate, we have faith that our contributions to Johns Hopkins Center for Health Security will help conquer COVID-19," he added.
Along with demonstrating the power of working together, COVID-19 also highlights the urgent need to democratise knowledge-sharing.
We used our AI search technology to identify the main institutions around the world who've worked on coronavirus and overlaid this data on recent outbreak numbers to visualize who holds the leading knowledge on coronavirus and where.
A visualization showing global COVID-19 outbreak numbers as of 3 April 2020 and where the main institutions who've worked on coronavirus are located.
As we can see from the visual above, expert knowledge on coronavirus is concentrated in the US, Western Europe and China, with very little identifiable academic or clinical best practice expertise on COVID-19 in areas such as the Middle East or the Asian subcontinent and entire continents such as Africa and South America.
"When dealing with global problems, effective knowledge exchange is vital in driving scientific innovation and adaptation," said Graham Mills, Techspert Co-Founder and Managing Director.
"That's why we champion the use of AI to give all organizations a platform from which they can access the wealth of relevant global expertise on any subject, including COVID-19, quickly and effectively, as soon as it's needed," he concluded.