As the year draws to a close, we thought it would be a great opportunity to look back on what a memorable year 2019 has been for us. Below are some of our top highlights!
Hello, new office
Early in the year, we moved from our quaint, countryside office in Lode to join the hustle and bustle in the heart of Cambridge. One of our favorited things about our new digs has to be the office balcony.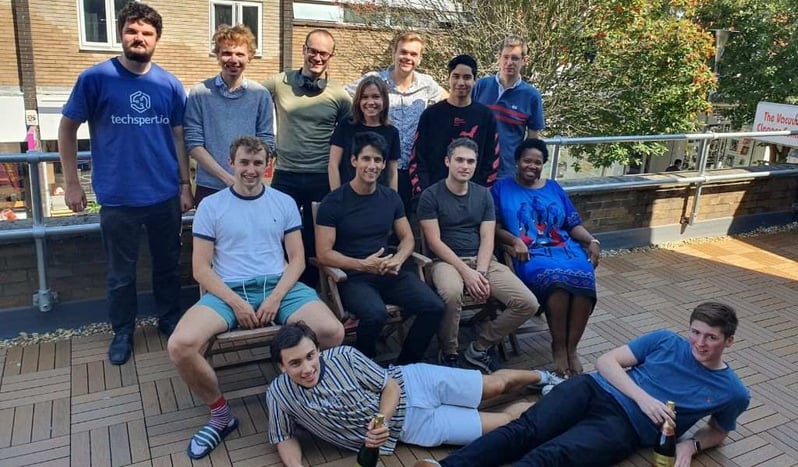 Some Techspertians enjoying the last of summer
Identified as one of 10 Cambridge-based startups to look out for in 2019 and beyond
EU-Startups named us as one of the top 10 most exciting tech startups in Cambridge. It was an incredible honor to be recognized for our technology among other amazing companies who are pushing the boundaries in Cambridge's Silicon-Fen.
High-quality expert connections
Throughout the year, we used our AI technology to find the world's leading experts and connect them with customers who need their insight on a variety of topics. We left no topic or expert unturned. From urologists, ophthalmologists, multiple myeloma physicians, pathologists and oncologists to deep-sea mining surveyors, market access authorities and nonalcoholic steatohepatitis treatment investors, our AI tech searched the breadth of the internet to match our customers with the best. Here's a recap of some of the most intriguing expert requests and projects we worked on.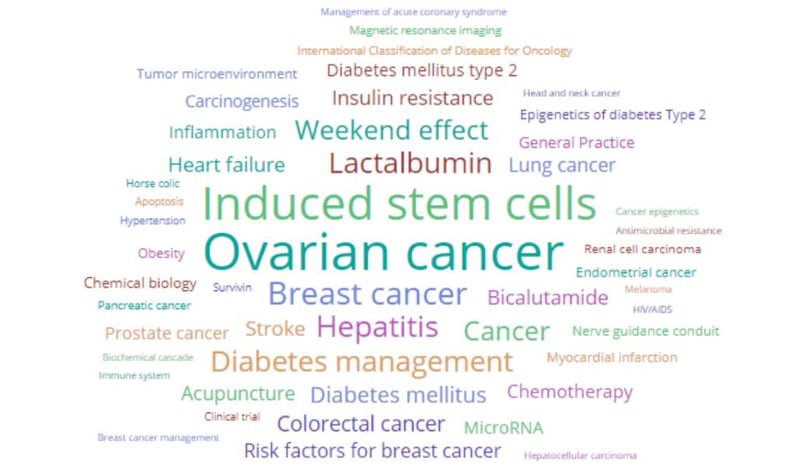 Partnered with Santander Universities to launch our internship programme
To help cultivate the next generation of STEM pioneers, we joined forces with Santander Universities to introduce an eight-week immersive internship programme to give students hands-on experience at our growing technology company. We had an impressive group of interns this year and look forward to welcoming more bright minds in 2020.
The 2019 intern class from left to right: Tara Livesey, Marcos Tapia, Preben Ness, Callum Macdonald and Rory Highnam.
Ayaka Shinozaki, Techspert Machine Learning Engineer, won the Automation Future Star award
Ayaka Shinozaki, one of our machine learning engineers won the Automation Future Star award at the 2019 Future Stars of Tech Awards. The Future Stars of Tech Awards celebrate women working in technology and champion those who are at the early stages of their career. She had the following to say about her win:
"I'm so grateful to be part of such a positive movement of women in tech; the level of diversity promoted at the ceremony was especially impressive. I've never been surrounded by so many diverse and leading women in my life! I'm inspired to keep participating in opportunities like this so that our cohort becomes the norm in the tech industry."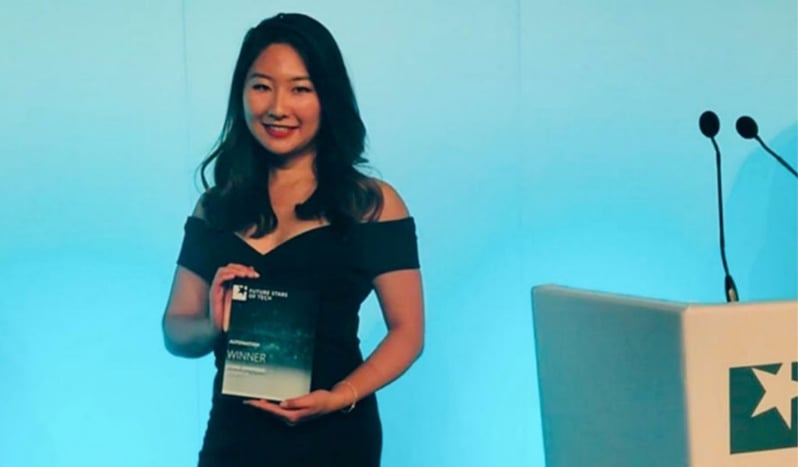 Ayaka Shinozaki with her Automation Future Star award
Welcomed Ave Wrigley and Professor Yang Zhang to our advisory board
Ave Wrigley, an experienced CTO, and Professor Yang Zhang an adept Professor of AI – both with over 20 years' experience in their respective fields – were appointed to guide techspert.io towards continued growth. Their experience and technical insight have been and will continue to be highly valuable in supporting our mission to become the world's leading platform for businesses to gain the primary insights they need.
From left to right: Dave Holden-White – Techspert Co-Founder, advisory board members Professor Yang Zhang and Ave Wrigley, Hari Jackson – techspert.io CTO, and Graham Mills – Techspert Co-Founder.
Awarded £100,000 AWS credits
We applied to join Digital Catapult's Machine Intelligence Garage, an initiative designed to help businesses specializing in machine learning and artificial intelligence solutions. Once we progressed through the application process, we were assessed on the strength of our idea, the technical implementation, the availability of data, and the immediacy of need for computational resources. Finally, we were assessed on our ethical use of data before being announced as winners of the £100,000 AWS grant which has enabled us to even further increase the speed and quality of expert insights that we deliver to our customers.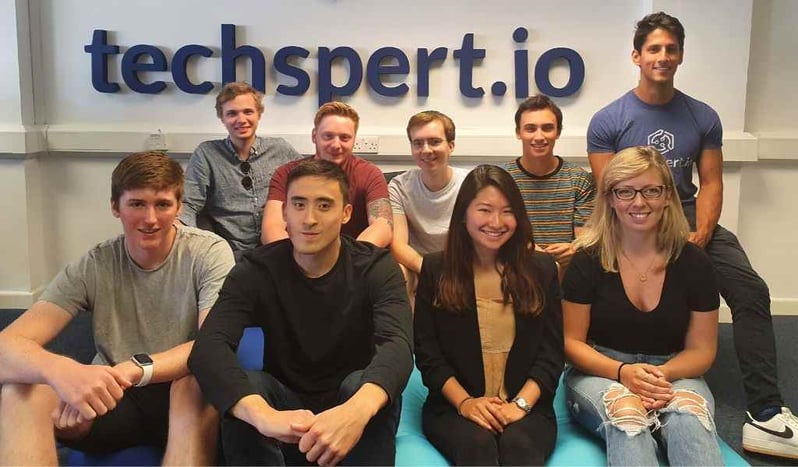 A few members of the Techspert tech team
Katherine Simches, Techspert Business Development Executive, named Women in Sales finalist
Katherine, a Business Development Executive on our team, was named a finalist at the Europe Women in Sales Awards (WISA) in the Best Woman in Inside Sales category. When expressing what an honor it was to be chosen as a finalist, Katherine said the following:

"Over the past six years, I've really found my niche working with tech-based startups and it feels great to be recognized for the things I've achieved at Techspert."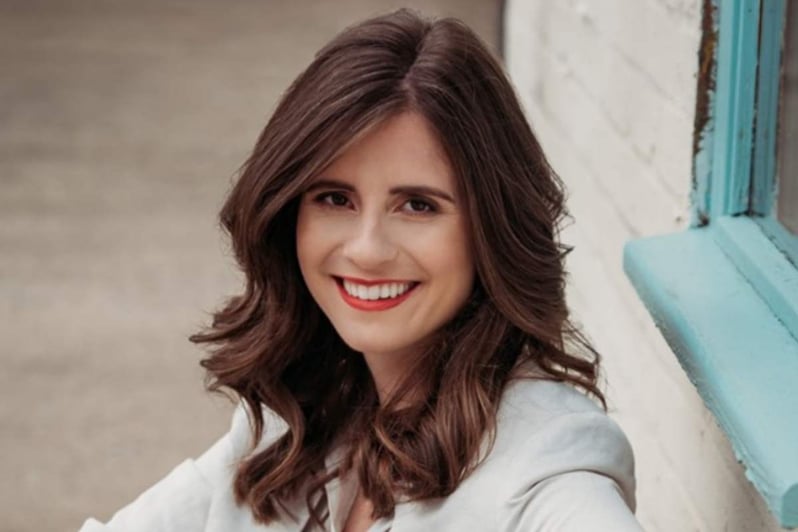 Katherine Simches, a Techspert Business Development Executive


Joined Next Tech Girls to encourage girls to pursue a tech career
Next Tech Girls (NTG) aims to increase the number of women in tech by organizing fulfilling technology work experience for girls, encouraging them to pursue a future digital career. We joined the initiative early this year and look forward to offering NTG participants an opportunity to build a ground-level understanding of what careers in technology entail, and an insight into the skills one can develop in such roles.
#21toWatch the 'Things' longlist
Cofinitve identified us as one of the 2020 #21toWatch in the 'things' category – inventions, products or developments that are setting the standards in innovation. We'll find out in February 2020 whether we've made the shortlist and the winners will be announced in March!
2019 was a year to remember and it's been fun reminiscing but now it's time to focus our attention on the upcoming new year. We look forward to ending this year with a bang and hitting the ground running in 2020!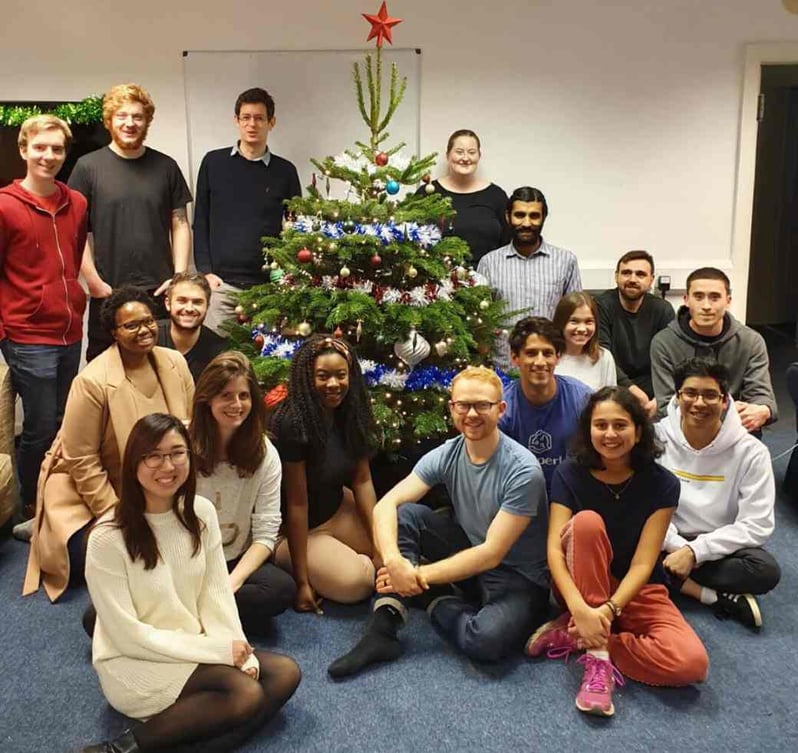 Happy holidays from team Techspert!