Katherine Simches, a Business Development Executive at Techspert, has been announced as a finalist at the Europe Women in Sales Awards (WISA) in the Best Woman in Inside Sales category. We sat down with her to discuss what it's like working as a woman in sales.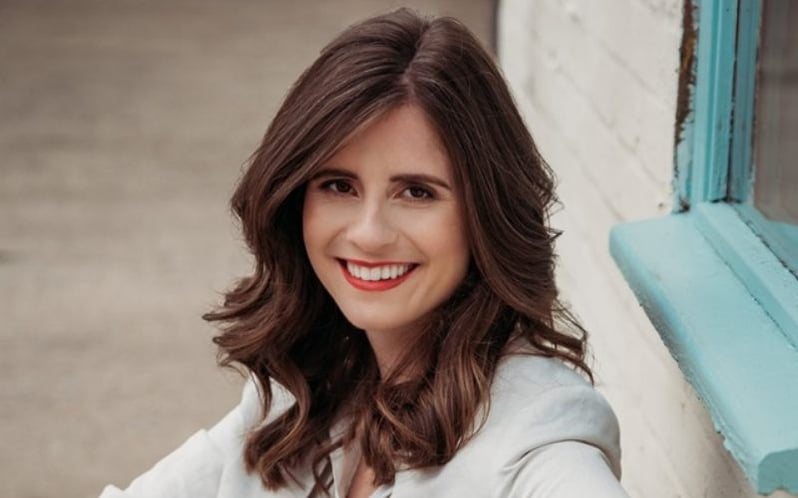 Katherine Simches, a Techspert Business Development Executive
First things first, how does it feel to be selected as a finalist?
It's an incredible honor to be chosen as a finalist. I'll have the opportunity to attend the Women in Sales Summit and I'm really looking forward to the opportunity to sit in on discussions and learn from some of the top women in sales from across Europe. Over the past six years, I've really found my niche working with tech-based start-ups and it feels great to be recognized for the things I've achieved at Techspert.
What's it like being a woman in sales?
There aren't many of us in sales so at times it feels like being a unicorn. A LinkedIn report found that women represent 39% of the workforce in sales with this percentage only increasing by 3% over the past decade. Just last month I attended a sales workshop where I was one of two women, with a total attendance of about 20 people, and during my career, I've only had one woman manager. More needs to be done to close the gender gap in sales and encourage more women to pursue a sales career.
What can companies do to attract women candidates?
The first thing companies need to do is acknowledge the importance of diversity in sales teams. A diverse sales team holds a better chance at selling to a broader clientele base. Once you've completed this step, it's time to make it a priority in your recruitment process.
Firstly, let's look at hiring and job adverts. An often-quoted Hewlett Packard internal report found that men apply for a job when they meet just 60% of the required criteria, while women will only apply if they're 100% qualified to do the role. Some of the things holding women back from applying, even though they're qualified, include:
Exhaustive, intimidating job descriptions. Although it may be tempting to include all the experience, skills, and qualifications needed for a role, try and limit the list to a few key requirements and skills and save lower priorities as points of discussion during the interview phase.
The use of gender-biased language. Words such as "assertive", "rock star", "ninja" or "dominate" project a masculine connotation and can alienate women. Try using neutral wording such as "committed", "responsible" and "dedicated" instead to have a wider appeal.
The challenge of returning to work after a career break to raise a family. For a compelling number of women candidates, this can be a major deterrent. Consider offering flexible and remote working options to help overcome this.
As a mother and a military spouse, flexible and remote working options are important to me and fortunately, they're both available at Techspert. There's a misconception in sales that in order to be successful you need to work crazy hours, be pushy and close the deal at any cost. This couldn't be further from the truth.
Everyone is different but for me, success in sales is much more strategic and customer-focused. I like to zero in on our ideal customer profile and find customers where we have the potential to make the greatest impact. By focusing on the right customer, I surpassed quarterly quota by 250% and my closed-won ratio for leads I brought in was over 50%. And yet I was still able to go home at the end of the day to spend time with my daughter, and not constantly feel like I have to make as many dials as humanly possible.
What advice would you give to a woman who's considering a sales career?
The first would be to find a mentor. Life changed for me once I started following some awesome women on LinkedIn. For me, it was following both women leaders in sales, as well as some other career-focused military spouses.
Reading their blogs and listening to their podcasts really inspired me. Not only to take a more active role in my career but in the conversation revolving women in sales and the career paths of military spouses. I felt like I found a community and a voice that I haven't had the opportunity to experience in real life.
My other piece of advice would be to raise your hand! You may feel like you aren't ready, or don't meet all the qualifications. But if those are things you worry about, it means you care enough to learn. And sometimes you just have to take the leap and learn on the job.
As a growing scale-up, we're always on the hunt for enthusiastic, driven people to join our team.

See what opportunities we have open.