Ayaka Shinozaki, a machine learning engineer at Techspert – the AI technology innovator specializing in connecting businesses directly to experts for industry insight, has been named a finalist for the Computing AI & Machine Learning Awards 2020 under the AI Professional of the Year category.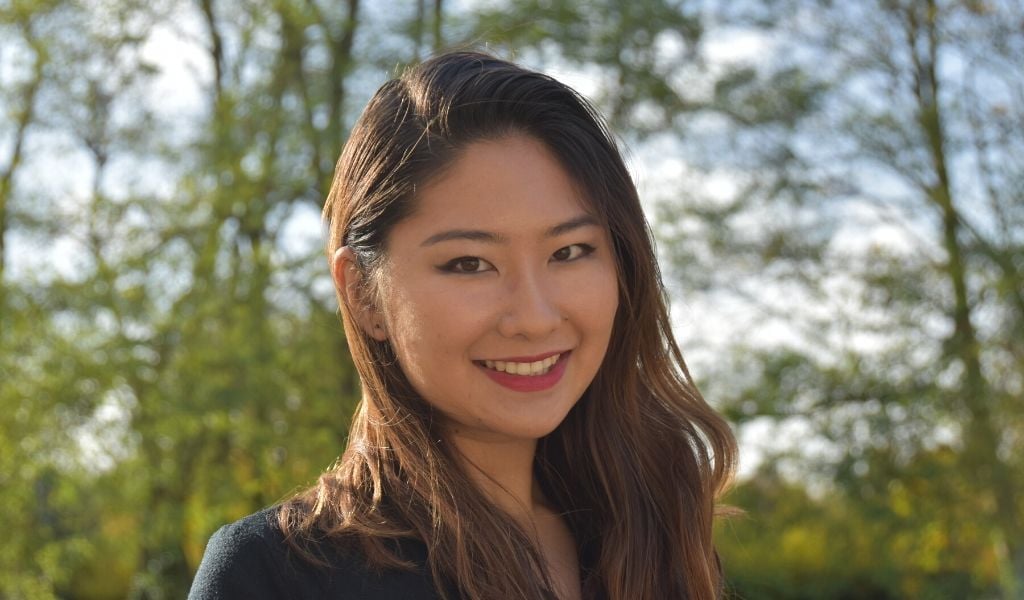 Ayaka Shinozaki, a machine learning engineer at Techspert
The Computing AI & Machine Learning Awards recognize the best companies, individuals, and projects in the AI space today. The awards cover every corner of the industry: security, ethics, data analysis, innovation, and more, as well as showcasing the movers and shakers: the technology heroes and projects that deserve industry-wide praise. Ayaka Shinozaki has been named a finalist for AI Professional of the Year at the awards.
"I'm thrilled to be shortlisted for AI Professional of the Year," said Ayaka. "It's a great opportunity to launch off and I'm excited to continue creating a foundation for my long term plan on being an increasingly influential mind within the space to bring future success not only to Techspert but to the wider AI community," she added.
To be shortlisted, Ayaka had to demonstrate her performance and success over the last 12 months due to a specific project or collection of projects, work on a product or several products, or some other form of AI-related professional activity.
Techspert's tech team has developed AI-driven search technology which trawls through billions of publicly available online data points to find world-leading experts. The company then matches these experts with organizations who need their specialist, primary insight.
As part of the tech team, Ayaka's role is to automate the data collection process, ensuring the information collected by the AI from online public sources is rich, contextualized, and accurate. In the last 12 months, she has worked on various projects, including harnessing machine learning tools such as natural language processing on cloud platforms to implement semantic analysis on real-time app data. This ensures that the experts the AI finds match the project requirements of Techspert's customers with pinpoint precision. By employing statistical modeling to digested past project data for predictive analytics, Ayaka has also developed a feasibility calculator which enables Techspert to accurately predict its ability to complete a customer's project, ensuring that the company never overpromises or underdelivers.
"It's incredible to see Ayaka get recognition for her work," commented Jay Cano, Techspert's VP of Engineering. "From the moment she joined the team, she's been driven to become the best in the field, bringing new ideas to the company as well as her energy and enthusiasm," he concluded.
Of the five finalists, Ayaka is the only woman – a sobering reflection of the tech workforce landscape in the UK. According to the WISE (Women into Science and Engineering) campaign, the percentage of tech professionals who are female has remained stagnant at 16% from 2009 to 2019. When asked what organizations can do to encourage more women and girls to pursue a tech career, Ayaka had the following to say:
"As an early-career minority female, I'm conscious of the lack of diversity in tech. There are many things organizations can do to close the gender gap, such as participating in work experience and internship programs which encourage young girls to consider a tech career, having a gender-neutral recruitment process, and implementing female-focused workplace benefits such as policies for post-maternity support for mothers returning to work."
"Additionally, I encourage organizations to listen. Listen to an employee's needs when they voice concerns and take the next step to understand why their need is not met, especially if they are from a demographic underrepresented in the industry. Many of us know what our ideal team looks like and we have ideas to make it happen. However, diversity in tech is a complex challenge that requires substantial time, energy, and resources. It's a whole company effort."
In response to the coronavirus crisis, the Computing AI & Machine Learning Awards will take place on 20 October during an online ceremony.