Find out about Techspert's upgraded project portal. We've added various helpful new features such as sorting, filtering and searching to improve expert engagements.
One of the things we hear from new customers over and over again is how time-consuming it is for them to manage their primary market research projects, especially when dealing with large volume qualitative fieldwork. Whether it's keeping track of email chains, managing spreadsheets, reviewing several expert profiles, or organizing and staying abreast of expert interviews.
On top of this, our customers are often time-starved and working against tight deadlines.
We're always looking for ways to make our customers' lives easier, and one of those ways is through our custom-built portal which enables you to manage your project efficiently. It allows you to view expert profiles and screeners, schedule interviews at a time that's most convenient to you, and download files such as call recordings, screener exports, transcripts, and CVs, and more.
We've listened to your feedback and we're delighted to showcase a range of great new portal features to make managing projects with us even easier!
Search, filter and sort
You can now search, filter and sort experts based on their profile data within your project portal. This allows you to handle large volumes of experts more easily and prioritize which experts, geographies or profile types to review first.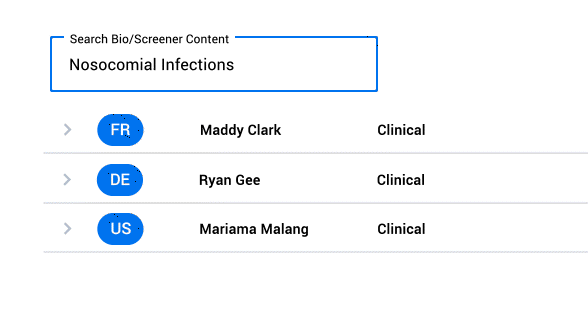 No more wasting time looking for experts with the new search, filter and sort feature
Add notes to expert profiles
When reviewing profiles in your project portal there might be tips, questions or information you'd like to share with your colleagues against an expert's profile. Our latest upgrade gives you the ability to do just that with a comments feature, keeping all your notes in one place.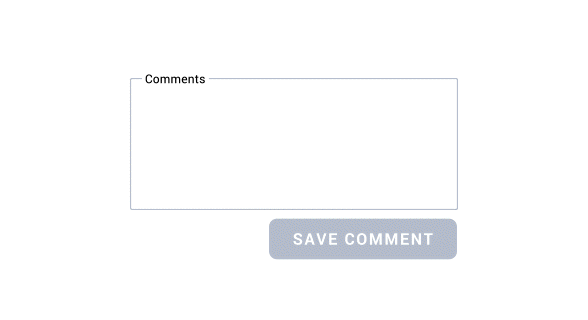 Easily add notes and comments against an expert's profile with the comments feature
Expand/collapse view
The expand/collapse view allows you to review large volumes of experts on the client portal in a contracted/table view, great for handling large volume qualitative fieldwork more effectively. And makes better use of screen real estate by allowing you to expand/ collapse experts in bulk and individually.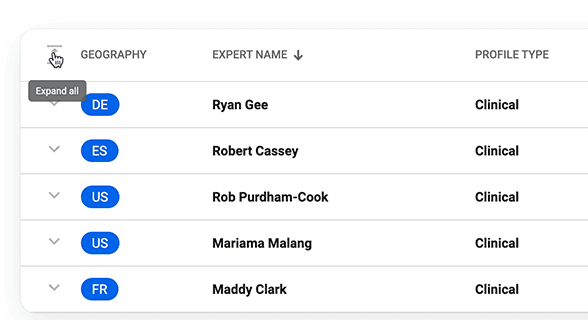 See more, or less with the ability to expand/collapse
Favorite feature
Our handy favorite feature allows you to mark your favorite experts with a star. This'll make it easier for you to find and prioritize your faves whenever you're in the portal!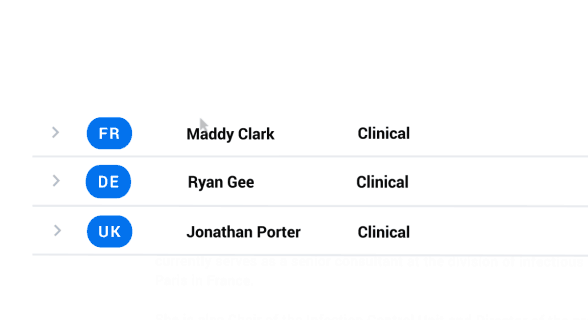 Mark experts who stand out and spot them easily with the favorite feature
What our customers say about our project portal
As the creators of the portal, we think it's pretty awesome but don't take our word for it, here's what some of our customers have said about it.
"Using the portal saved me 10 hours or so of admin time during this project. Techspert gets 10/10 for their quality of service, speed of delivery, quality of experts and ease of scheduling."
Associate Consultant at a strategy consulting firm
"Techspert is my favorite vendor to work with. Communication is timely, the portal is easy to use, and we really appreciate the extra time and effort you put into crafting a profile for each KOL in addition to their screener."
Associate Consultant at a life sciences strategy consultancy
"I really like the portal, especially the ability to see previously interviewed candidates. We work on a lot of projects so it's handy for us to have a log to remind us of people we've talked to."
Digital Health Consultant at a global health technology company
"The portal, communication, and recruitment process was top-notch and very seamless. I showed the portal to my boss as an example of "what good looks like.""
Custom Research Consultant at a life sciences consulting firm
"Techspert always provides high quality with excellent delivery. The portal probably saved me 3-5 hours throughout this project."
Associate Consultant at a global management consultancy
Existing features
If you're not familiar with our project portal, it has a range of helpful features that enable you to:
Review and accept expert profiles

Schedule interviews

Download interview recordings (following prior permission)

View and download screeners

See all your upcoming expert connections

Review completed connections
Say goodbye to spreadsheets, emailing back and forth and having your project data stored in different places and say hello to a seamless project management portal with everything you need all in one place.
*Note: The project portal information shared in this post is from a demo and the names used are Techspert employees.
Ready to give our portal a try? Get in touch!