As someone who lives with clinical depression, working in a mentally healthy environment is vital for my wellbeing. But a mentally healthy workplace doesn't only benefit those of us who face mental health challenges; it's good for all – employees and the employer. In light of World Mental Health Day (10th October), I'm going to highlight some of the initiatives at Techspert which foster mental wellness. Some of these have been in practice for a while and some have been introduced recently following a survey initiated by our Operations Director, Amrit Sidhu-Brar.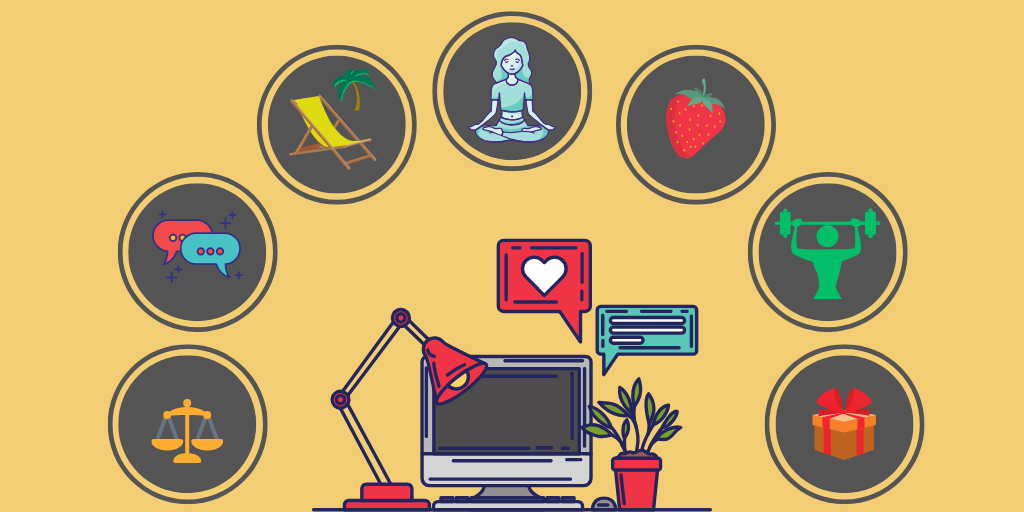 A low-stress environment
As a determined company, we set ourselves ambitious goals but this isn't done at the detriment of people's health. We have various initiatives and cultural practices in place to promote a low-stress environment. For example:
Everyone's voice is heard.

Working in an environment where people's voices aren't acknowledged can result in frustration and increased stress. We have an open communication strategy with weekly team meetings and monthly company-wide ones where everyone has a chance to share what they're working on, their successes, and challenges. These are great for sharing ideas and coming up with solutions collectively.

There's no micromanaging. Having someone constantly looking over your shoulder doesn't make for a comfortable atmosphere and can increase a person's anxiety. Every Techspertian is trusted with their tasks and given the room to fulfill them.
Monthly socials. An environment that's all work and no play is no good for stress levels that's why we have socials at least once a month. These range from an evening of ten-pin bowling, a laid-back visit to the pub, or a relaxing office yoga session.
Along with resulting in happier, more productive employees, a low-stress environment also encourages a strong company culture, improves talent acquisition, and enhances team communications and morale.
Remote working
Life is a delicate juggling act, with different forces pulling you in opposing directions. Having the option to work remotely from time to time can help keep these forces in harmony and prevent things from spiraling out of control. Whenever working remotely is going to be beneficial to someone's mental health, or help them better fit their work around their other responsibilities (for example, looking after children or relatives), we're flexible about giving people the freedom to work at home as it suits them. This has the added benefit of letting people make better use of the time they'd otherwise spend commuting, and customize their atmosphere to boost productivity. In my case, this would alternate between complete silence and having mini dance breaks with Beyoncé playing on full blast!
Remote working also benefits employers. Surveys have found that companies who offer this perk experience reduced absenteeism, less stressed employees, increased job satisfaction, and better employee retention rates, to name a few.
Flexible hours
We have a flexible work policy which gives Techspertians the freedom to plan their day around the company's core hours. As long as you're in the office between 10 AM - 12 PM and 2 PM - 4 PM every weekday, you can structure your day to suit your schedule. So, if you fancy meeting a friend for an extended lunch break, hitting the gym for your favorite class, or catching your child's school play, you can.
This flexibility gives employees more control over their schedules and the choice to work during hours that fit their energy cycles. From an employer's perspective, flexible hours share the same benefits as remote working.
Mental health support
Although creating a low-stress environment, offering remote working, and flexible hours are great for encouraging wellbeing, sometimes professional help is needed. That's why we offer on-demand counseling via Babylon Health and a wellbeing Employee Assistance Programme (EAP) via Perkbox and Health Assured. Both of these services are provided 24/7 and help people overcome mental health challenges. Babylon Health gives you the option to speak with a healthcare professional in minutes by video chat or audio-only, and you also have the option of recording your appointment for future reference. EAP offers a range of wellbeing services including a 24/7 confidential helpline, critical incident and trauma support, and an online health portal hosting a comprehensive library of wellbeing resources. Services like these are priceless.
Additionally, Techspert recognizes mental health as equal to physical health. If someone needs to take time off for their mental wellbeing they don't need to provide proof or have a diagnosed mental health condition. The company understands that if people stay home and take the time they need to get to a better place, they'll be more productive when they get back to work.
Office Mental Health First Aider
Lastly, we have our very own mental health first aider (MHFA), Amrit, who's also our Operations Director. Amrit recently completed an MHFA course and is the go-to person if anyone experiences a mental health issue. He helps guide those in distress to the relevant help they need, has the knowledge to be able to spot someone who is developing a mental health issue, and will, therefore, be able to intervene before it escalates. Amrit has also introduced a drop-in initiative to give people an opportunity to discuss any work-related concerns they may have.
Although this list isn't exhaustive, it highlights some of the ways Techspert is fostering a mentally healthy environment – and hopefully, this will encourage other companies to do the same. It's so encouraging to work at a company that prioritizes mental health and to live during a time when people are speaking more openly about challenges that many of us face. Let's keep this conversation going and continue building mentally healthy workplaces.