Find out how we're embracing hybrid working at Techspert, ensuring we achieve a balance between co-located and remote working individuals and teams.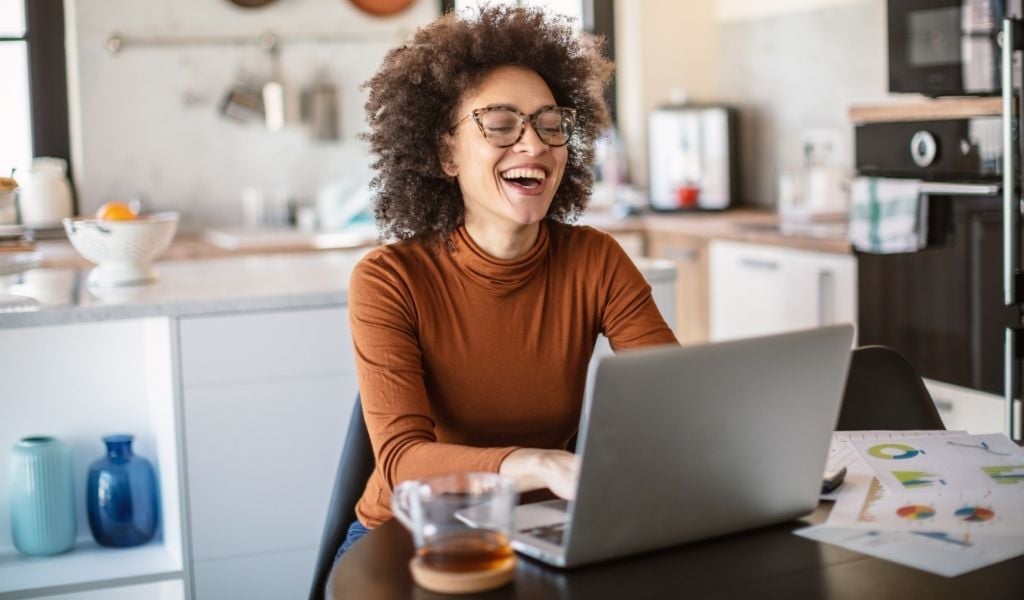 Over the last two years, our working world has changed significantly, and we've reflected on what this means for us, our organization, and our future working patterns.
From March 2022 onwards, we're offering all Techspertians a flexible, hybrid working model across the UK and US. We're building on the lessons we've learned from the COVID-19 era whilst looking to retain our pre-COVID culture and engagement.
Ultimately, we're seeking to find a balance between co-located and remote working individuals and teams, enabling great work and continuing to have an organization where we can all excel.
Lessons learned through COVID
In April 2020, we all headed into the first of many lockdowns and immediately moved to a full-time remote working model within a matter of days. We're fortunate that we have great teams who embraced this change and continued to deliver outstanding work, despite the abrupt shift.
Since then, we've understood that remote working has many benefits, including work-life equilibrium, greater autonomy, reduced commuting to and from work locations, and more focused time (free from office distractions).
As well as growing in this imposed remote format we've also realized how resilient we all are. There have been many personal challenges that have been encountered from bereavement, isolation, and anxiety to name a few. However, health (both physical and mental) and wellbeing have always been a priority (we're under no illusion that it's not been a walk in the park for many). We are, however, incredibly proud of how our teams have adapted, supported, and championed each other since the start of the pandemic.
At the same time, that strong sense of community and true face-to-face time is one of the many reasons why so many of us have missed working together in a shared space. We've also lost some of the benefits that working in a co-located space can bring, spur-of-the-moment/water cooler conversations, immediate brainstorming (not the same on Slack/Zoom), creativity, and relationship building amongst others!
Looking at these two working styles, we're now bringing these together.
Next steps and hybrid working
We're adopting a hybrid working model that balances the flexibility of working remotely (87% of Techspertians cited this as being one of their main drivers for staying at techspert1) but also retaining our collaboration, culture and high performing individuals and teams.
With this way forward, we believe this will support our teams as we look to the future. We'll be able to enjoy the benefits of remote working whilst retaining in-office working patterns to enable relationships to be strengthened, help train, coach, connect, and support new and existing team members and build that cohesion that is truly enhanced in a face-to-face environment.
What does this mean in practice?
We engaged with team leads across the organization, who spoke with their respective team members, to understand what kinds of work they'll expect to do in the office vs remotely and how often they anticipate being in the office together.
Some teams have opted for one to three days a week, some Techspertians are fully remote, some will be primarily office-based, and some teams may feel that they only need to come into the office once every couple of weeks or so. The key here is flexibility!
The challenge ahead
Whilst this model can be difficult to get right, we're confident that with our values and mission we'll be able to support our teams through this change. The values underpinning this new model are:
Compassion


Although this may not seem much of an adjustment, Techspertians will be changing their working patterns and we'll continue to show our support and empathy throughout the embedment of this new model.
Transparency and Collaboration


We'll reiterate online-first communication, with easy accessibility for all relevant parties. This means that all team information will be just as accessible to remote workers and those in the office.
Our people are at the heart of all we do and future planning. So, as we look towards 2022 and beyond, we're striving to ensure that all Techspertians feel a part of a highly successful, dynamic team that is driving our success, whether in the office, working remotely or both!
1 Techspert employee survey, December 2021