Launching a new drug is a complex process. Launching orphan drugs in a new or existing market adds further layers to an already intricate operation. To help lighten the load, we spoke with Maria Diachenko, Market Access Manager and Business Development Manager, Ukraine, and Belarus at Johnson & Johnson, to get some expert tips on how to successfully launch orphan drugs in Eastern Europe.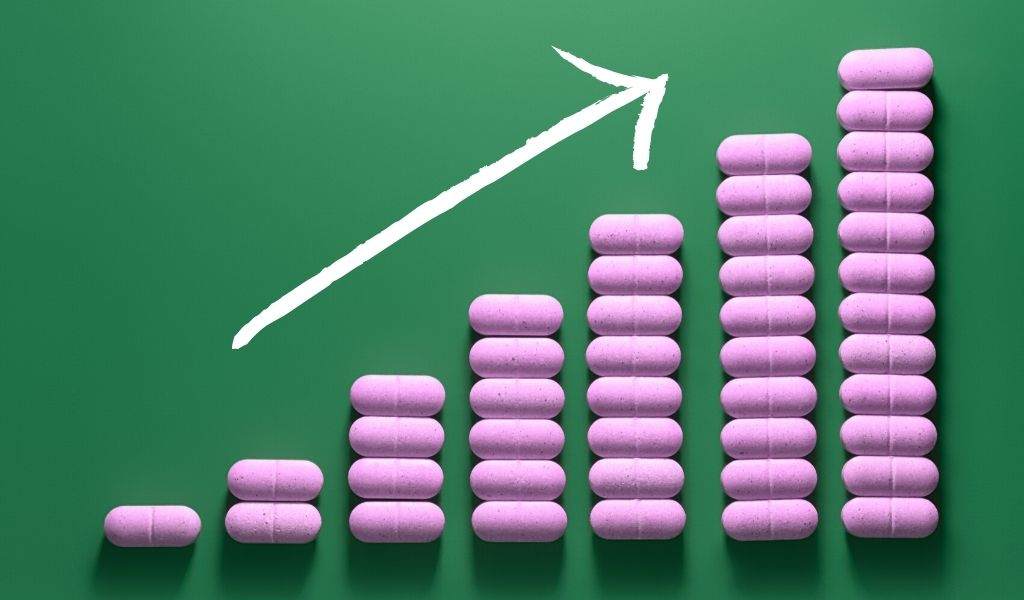 Before we begin, please can you briefly explain to our readers what orphan drugs are?
Simply put, orphan drugs or products (there is a separate bench of special orphan dietary products supplied to patients as part of a patient's management program) are drugs to treat rare (orphan) diseases. They are drugs which were investigated, showed efficacy benefits and relevant safety profiles for the treatment or support for patients with a rare disease, indicating at a frequency of less than 1 case in 2000 (as per EU definition).
Potentially, each country can have differences in the list of diseases that are considered "orphan" and "orphan" drugs. There are also some drugs that can have both indications that are considered "non-orphan" and "orphan". For example, for those compounds affecting a molecular pathway that's common for several diseases.
What are the key differences between launching orphan drugs and regular drugs in Eastern Europe (EE)?
There are several things to consider before launching orphan products, specifically in EE countries.
Firstly, orphan diseases are mostly inherited and progressive in nature and the current therapeutic options are mostly targeted to stop disease progression and increase the quality and duration of a person's life. At the same time, most of the orphan products can't offer a cure for the patient. Therefore, requiring the need for continuous life-long therapy in most cases.
Secondly, the number of patients with the specific disease is limited. Therefore, it's highly unlikely that the state will consider orphan disease as a top healthcare priority. Concurrently, there's a position of "social responsibility" postulated in most countries. The low number of existing patients and low number of potential future patients make spending for orphan disease predictable in terms of budget impact.
Lastly, in most cases, orphan drugs have a much higher price than regular drugs which has a negative budget impact in terms of financing. If the clinical benefit of the product is very high, it's still possible to include the product to the reimbursement list, but potentially via single patient support programs in the beginning.
What factors should pharmaceutical companies consider before entering a new market in EE?
The entry to market model should be carefully validated and the standard market and competitor analysis, special patient support programs, managed entry agreements (MEAs), and disease awareness and screening programs should be put in place.
Basically, the whole patient's pathway should be modulated, including:
Disease awareness programs for general practicing doctors to refer patients to specialized diagnostics and care in the early stages of the disease.

Diagnostical capacities and trained personnel to perform required diagnostical procedures.

Multifunctional teams to support orphan patients, such as cardiologists, pulmonologists, and gastroenterologists, as chronic genetic disease impacts different body systems at different stages of the disease.

Patients' education – patient representatives (parents or guardians, for example) and patient education is very important to control the state of the patient and prevent complications.
Additionally, specific Early Access Programs (EAPs) – known as Expanded Access Programs in the US – Patient Support Programs (PSPs), and Managed Access Programs (MAPs) should be considered depending on the current disease treatment landscape and the specificity of the drug and treatment course. For example, if there is a need to have more doses of the product in the beginning as the loading phase, that can be offered free of charge or a volume-based price concession.
Local clinical experience and local knowledge hub (center of excellence) creation are also key to create a professional support platform. In this regard, EAPs, individual PSPs, and potential participation in clinical trials (if available in the country) should be considered.
What are some of the biggest mistakes you've seen organizations make when introducing a product into a new market in the region?
In my opinion, the biggest mistake is not starting early enough. As indicated above, there is a range of activities that should be done before any commercial launch. Such as, having a multifunctional treatment team in place, appropriately educated specialists in several hospitals ready to treat patients effectively, and the ability to measure treatment outcomes and adverse events if needed.
One of the critical aspects of progressive diseases (mostly the case in orphan diseases) is early treatment initiation. The earlier a patient with a rare disease gets treatment, better efficacy results will be achieved. Therefore, awareness programs for general practice doctors are also very important as they need to suspect the disease in the early stage and refer the patient to the appropriate specialized doctor.
Another factor to consider related to early patient detection is that doctors and governments are likely to place later stage patients on treatment first but the efficacy of this would be lower. Early initiation of patient-finding will ensure the allocation of treatment to low symptomatic patients which will bring a better in-country experience for the drug.
What kind of impact do you think COVID-19 will have on companies releasing products to new markets across EE?
According to the EFPIA Patients W.A.I.T. Indicator 2019 Survey, the time of delay between EMA (European Medicines Agency) centralized approval for orphan drugs and in-country availability for EE countries ranges from 739 days for Slovakia and 1,138 days for Poland, compared to 111 for Germany. Only EU member states were included in the research but from my local experience, there's an even bigger delay for CIS (Commonwealth of Independent States) countries. Therefore, in-country availability of orphan products was delayed for EE countries even before the COVID-19 situation.
Nonetheless, most countries will experience a coronavirus-related economic crisis and will focus on healthcare issues more. For instance, of the countries I'm aware of, general spend for healthcare is expected to be increased in Ukraine, Belarus, and Russia.
My overall assumption is that there will be some changes in the way companies are approaching key stakeholders (with the shift to telemedicine and online activities) but the whole setup and budgeting possibilities will not be affected or will be restored.
What advice would you give to organizations who have paused their product launches because of COVID-19? Should they go ahead or not and why?
In my mind, the go-to-market strategy should not be based on the COVID-19 situation but only on a general business and clinical rationale for the specific country.
There are several things to consider. For instance:
Are the key stakeholders – doctors – working on the COVID-19 front line? If not, they can be easily reached by online education and from local experience, they're happy to be educated during this time as their workload is lower and they have time for education
Are there any activities which can't be performed in an online format? Surgery training, for example.
Are there any competitors coming soon or active in the same market? If yes or expected, it's better to go ahead than wait for a competitor to do so.
If there's a concern regarding a commercial launch in the time of COVID-19, there's always a possibility and time to work for disease awareness and pre-launch education to be ready for commercial launch later.
The main reason to go ahead is that patients are waiting but competitors are not.
In your opinion, what's the most important factor that's often forgotten when entering a new market in EE?
A triangle of patient advocacy, clinical readiness (in terms of doctors' education) and the company's vision on the managed entry program should be designed for the specific country before commercial launch. Simple and straightforward clinical protocol and a detailed patent registry should also be put in place before the commercial launch.
The main mistake I've seen is product registration as a first step with no appropriate pre-launch programs. In such cases, companies are missing 5-years exclusivity (if there's no patent in the specific country) while trying to establish a market instead of registration of the product after the market is established.
What are some of the biggest barriers to entry when it comes to orphan drugs in EE?
I'd say the biggest issue is companies having the same budget for different countries in EE. Specific programs to address price issues should be considered.
As far as I'm aware, most EE countries don't have standardized and well-established outcomes assessment tools. So, companies should focus on simple price concession (price decline for volume increase or free of charge goods) rather than outcomes-based access programs.
The pathway of graduate financing (from single patients in different regions in the first year to centralization in following years) is also widely used. In this way, the budget is shared between different regions for the first year (lower budget impact for each specific region), and price concession for volume increase when centralized.
What are some of the trends you've noticed in the orphan drugs market across the region?
I've noticed an increasing recognition of the value of patient advocacy groups which become structurally established organizations (like in other therapeutic areas). Because each orphan disease is different and affects patients differently, these groups aren't one-size-fits-all, so the individual support approach is sometimes preferred.
There's also increased competition in the budget allocation for orphan products, both due to competition in one therapeutic area and between different therapeutic areas, as the market continues to expand.
What do you think the future looks like for orphan drugs in EE?
As budget impact is getting higher due to high-cost orphan, oncology, and other targeted treatments, I think countries will encourage Gx (unbranded generics) companies to be more active in the market for pricing reasons. At the same time, as more and more orphan diseases become manageable (and potentially treatable in some cases), I think the orphan drugs market will include a more differentiated and individualized approach.
About Maria Diachenko, PhD
As Market Access Manager and Business Development Manager, Ukraine and Belarus at Johnson & Johnson, Dr Diachenko is responsible for market access, portfolio management and business development in a range of therapeutic areas. Armed with a PhD in Cellular Biology and Histology, Dr Diachenko is experienced in full-cycle product management and full range launch planning and has been involved in the successful launch of various products across Eastern Europe.