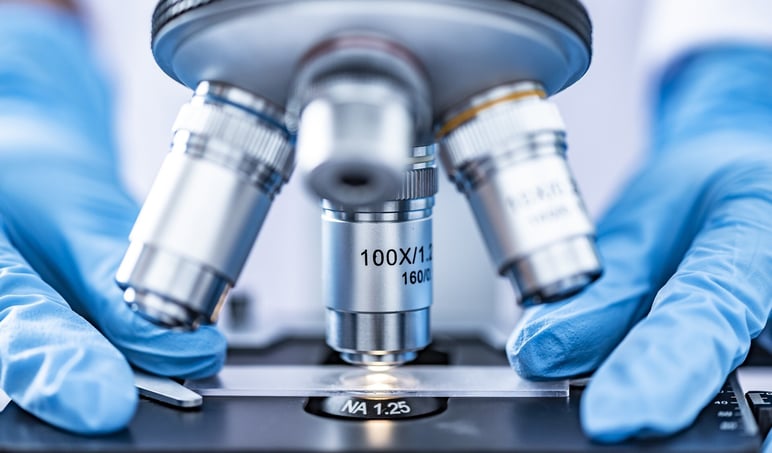 The challenge
Our customer, a global healthcare consultancy, was looking to gain a comprehensive understanding of the competitive landscape within the proteomics space. They were looking to evaluate how researchers use proteomics technologies in what is a highly crowded market for protein detection.​
​They were looking to engage with academic researchers, CROs and industry experts across the US, Europe and APAC, in a complex sample mix, across a workstream of multiple quantitative and qualitative projects.​
Partnering with Techspert
By custom recruiting on every project instead of sourcing experts from a panel, we connected our customer with the precise insights they needed across a series of qualitative and quantitative projects, finding them untapped expert voices to speak with.​
​Our ability to deliver against this tough sample mix allowed our customer to exceed expectations with their research sponsor. ​
​The quality of the insights generated meant that the research objectives were quickly fulfilled, but also uncovered unforeseen risks and fresh perspectives, raising new questions and generating new business opportunities.​
​To date, we have jointly delivered over 350 expert engagements over 14 projects.
Saving time for project teams
One of the biggest problems our customers face in primary research is dealing with complex and ineffective project management tools.​
​Our project portal allows you to seamlessly manage your projects, review expert profiles and schedule engagements on one easy platform – freeing up more of your time and ensuring you can meet your deadlines.​
​By collaborating with only Techspert on this workstream, our customer was able to keep all projects and materials in one place and work directly with a team of project managers who had been assigned to the workstream since day one, building trust in our capabilities and enabling flexibility not offered by others.
We jointly delivered: ​
A deep review of the market landscape and

target customer base, giving renewed

focus to the global marketing strategy

A comprehensive SWOT analysis

​

driven by aggregated expert insights

​

Unique insights to aid future product

development and inform long-term brand

and positioning

​