This year Techspert launched an annual summer internship program to encourage young people to pursue a career in STEM. In this blog post, Preben Ness – MEng Information and Computer Engineering graduate from the University of Cambridge – sheds some light on his experience at the tech start-up.
Here at Techspert, we think it's important as a business to do our bit to ensure that young people are able to gain the experience they need while studying at university or considering their next career move. That's why we've launched a summer internship programme to encourage more young people to pursue a career in STEM (science, technology, engineering and mathematics).
In this post, Preben - a MEeng Information and Computer Engineering graduate from the University of Cambridge - shares his experience at Techspert...
Hi, I'm Preben!
Hailing from Trondheim, Norway, I travelled south four years ago to pursue my information engineering degree at the University of Cambridge. I recently completed my master's and decided to hit the ground running by doing this internship. Before graduating, I attended a careers event where several start-ups were trying to attract tech interns. Techspert stood out because, unlike the other companies, interns are given an opportunity to work with deep tech machine learning techniques and get to contribute to the AI technology that's developed.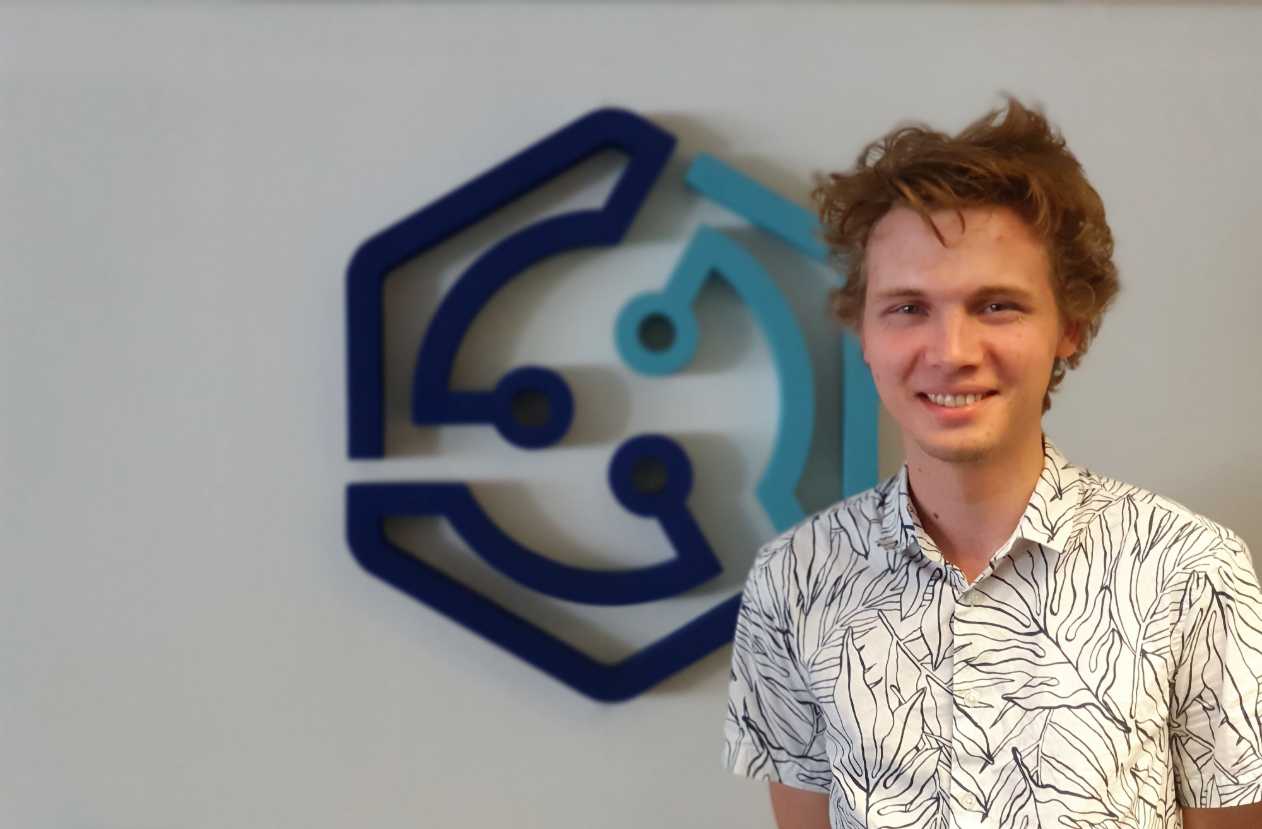 Say cheese!
A natural next step
Before joining Techspert I'd worked with AI technology as a student and as a researcher in a research lab, but I'd never worked at a company that's using AI for business purposes. I wanted to experience the difference between the two and to improve my coding skills in a business environment. After graduating, joining Techspert's tech team felt like a natural next step.
One of the things I enjoy the most about working here is the welcoming environment and the team dynamic. Everyone is friendly, people get along and I know everybody on a personal level thanks to the regular social activities we do together. My colleagues are also super smart and helpful which comes in handy when I'm stuck on something. Whenever I speak to them about complex technical challenges I'm facing they're very knowledgeable and come up with helpful solutions.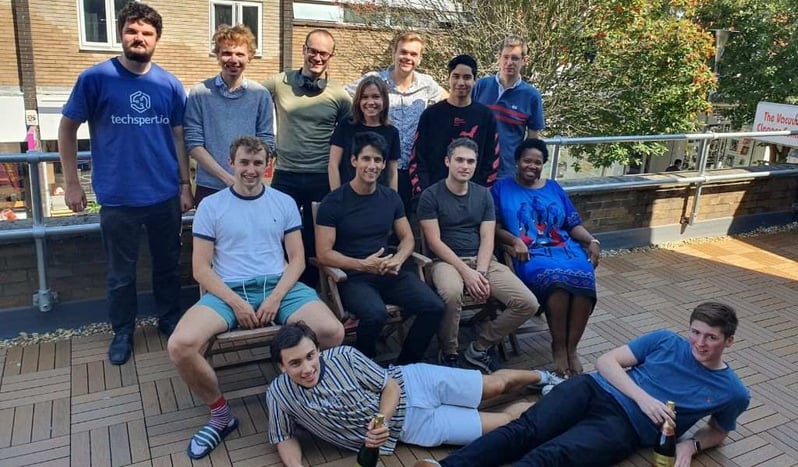 We said goodbye to two interns on this day, Rory and Marcos. Yes, they're the ones holding the champagne.
Let's get technical
At the start of the internship program, all the interns are given a project to complete. My core responsibility was to improve the company's use of neural networks, also known as neural nets or NNs, to enhance the service provided to customers. I had encountered neural networks during my degree, but this was the first time I got to use the technique to develop a solution. NNs are a powerful form of machine learning systems that are loosely based on how our brains process information in order to do tasks like recognizing objects or forming grammatically correct sentences. This is really handy to enhance Techspert's AI technology which is using machine learning to map the world's knowledge. If you're interested in learning more about AI and machine learning, have a look at this blog post I wrote.
Hands-on development
I'm a technical guy, so this internship has been perfect for me because it involves hands-on development. Being here has helped improve my programming skills in Python, my problem-solving abilities, and my machine learning experience. The flexibility you're given during the program encourages you to explore different solutions which I found empowering. NNs are incredibly complex and having this freedom helped me build NNs that worked in the end. If I wasn't given the room to explore my ideas, I probably would've faced several roadblocks and got discouraged on the way. Fortunately, this wasn't the case.
Another thing that makes this internship fulfilling is the chance to work with cutting-edge technologies. In order to build and train the NN I developed, I used TensorFlow which is a programming library that can be used in different languages to build NNs. Training a NN requires a lot of computational power so I also got to work with Amazon Web Services which gave me access to this power.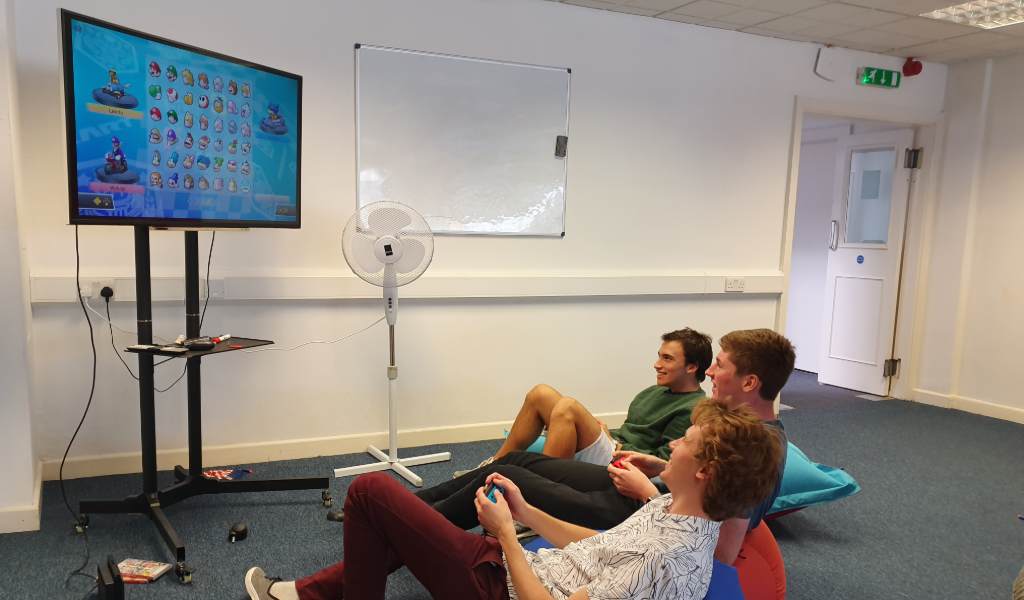 Taking a break from neural networks and enjoying some Mario Kart with Rory and Marcos
What are you waiting for?
If you have a technical mindset, want to get hands-on development experience at an AI company, want to experience working with a friendly and smart bunch of people, and want to get the chance to use cutting-edge technologies then apply for this internship.
If reading Preben's blog left you itching to intern with us,
pop us a message
!